Lil KeKe Salutes Houston-Based DJs for Annual 7Thirteen Day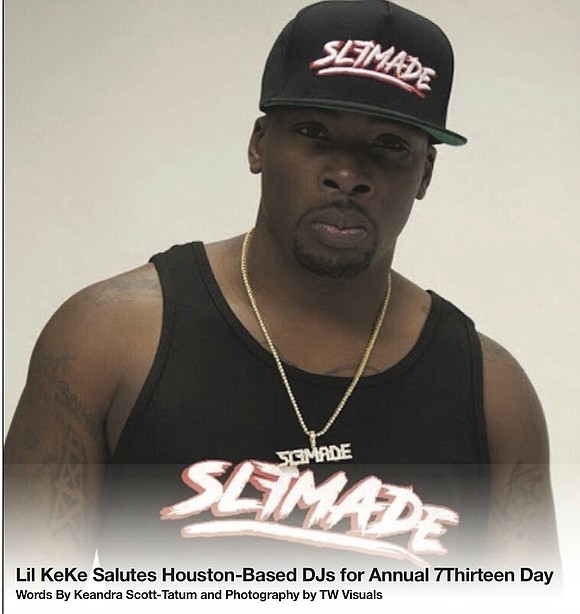 If you ask anyone in the south who Lil' Keke is, you might get a swift leg movement two times to the left and the right as they rub their head to do the "Southside" ("Don't Mess With Texas"). The legendary Houston rapper is known for being one of the original members of the iconic collective S. U. C. (Screwed Up Click) and assisting in the creation of a nostalgic hip-hop scene the entire globe recognizes. Lil' Keke is gearing up for his annual 713 (7-Thirteen) Day taking place July 13th at one of Houston's popular breweries, 8th Wonder, and he wants everyone there.
With over 20 plus years in the game, Lil' Keke is the epitome of 'Slfmade' and he is 100% behind giving back to his community and providing insight to young rappers on the music industry. Former Mayor Annise Parker proclaimed Lil' Keke's 713 Day back in 2015 and Mayor Turner presented a proclamation to the legend on 7-Thirteen Day in 2018. The unofficial city holiday named in recognition of the city's widely used area code 713 brings a proud energy of celebration in the city of Houston through art, entertainment, food, and fun. This year, Lil' Keke's goal is to put a spotlight on Houston's DJs for their tremendous efforts to give Houston artists a platform. We got a chance to speak briefly with the H-Town trendsetter about his journey and what event goers can expect this Saturday, July 13th.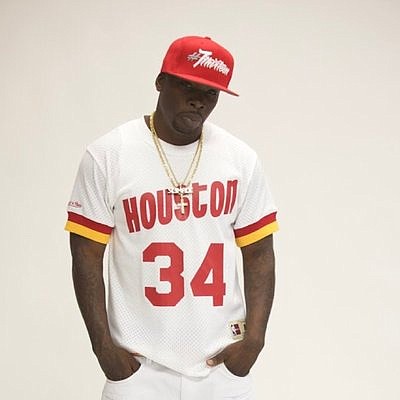 Ke'Ke: It's because of you my nickname affectionately given to me by my grandmother was transformed into Lil' Ke'Ke throughout grade school, ha-ha. (laughs) You were and still are the glue to a classic H-Town kickback or a quick turn-up at a local club. What are some key ingredients that keep you going?
Lil' Keke: You know, the appreciation and the opportunity to witness the chance of having people all over the city still celebrate what I did for the cause. For people to look at me as a legend is enough. To see people still coming out to enjoy the music and support keeps me pushing to make it apart of my life and my brand. That's enough right there.
Ke'Ke: Do you think your sons will follow your footsteps in the music industry?
Lil' Keke: (laughs) I give them the option to be whatever they want to be. Knowing what I do, they don't have to impress me, and I say that not with just my kids, anybody. I'm not going to force it on them. If that naturally happens to where they have some type of music interest and their heart is in it, I'll support them [no pressure].
Ke'Ke: Your lyrics have to be some of the most quotable. Every time somebody says "south side" you come to mind. Do you have a favorite verse from your own body of work?
Lil' Keke: No, I would say, all of it is in a way that I use to do what I do for some years. [Creating trendsetting chants and the Houston culture drive, it was the objective.] It all just played a part. All of the lyrics paid the cost of what I was trying to do. To make the real culture vultures pay attention to the city and to make people want to do it like us in Texas was the goal.