Cooking at Home with Imperfect Produce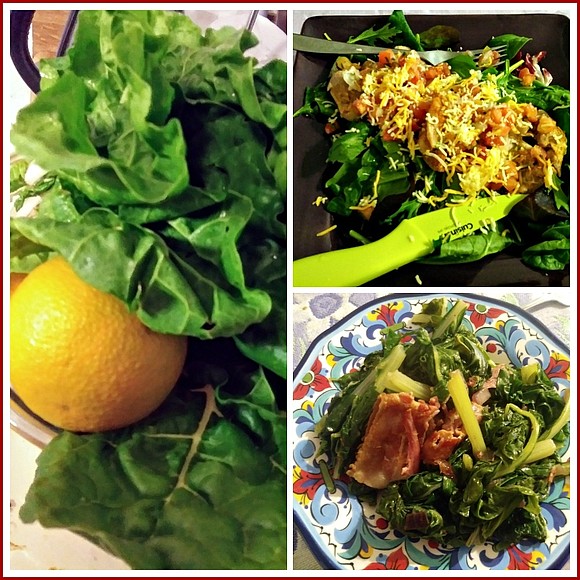 One of the major advantages of living in a large Metropolitan area is that we have so many dining choices whether we stay in or eat out. Also, over the past couple of years, there has been an influx of companies that offer subscriptions to their "meal in a box" services.
We've tried a few of those subscription services and for the next few weeks, we'll share our experiences and the food. I'll start with one of my favorite services thus far, it is called Imperfect Produce. This company is based out of California and in an effort to eliminate food waste; they "rescue" ugly produce, from farmers, because it was not cosmetically suitable for sale. According to their website "20 billion pounds of produce go to waste on farms every year, often because it's too "ugly" for grocery stores' strict cosmetic standards."
So how does their service work? In a nutshell, we signed up directly on www.imperfectproduce.com, were notified of our delivery day, approximately two days before our set date, we were sent an e-mail inviting us to customize our boxes.

I chose the small box which was a combination of fruits and vegetables, and serves 1-2 persons, and the website shows exactly what food choices are available. On the delivery date, we received a text message stating that the box was on the way. The food arrived fresh, and was stored in a temperature controlled truck, which kept the produce cool during the drive.

This is working great so far, mainly because we're eating more fresh fruit and vegetables, in addition to having the choice of food, and frequency of delivery. My co-worker and I are on an every other week delivery schedule, which is a "win-win" for both of us, because we often trade, or share to make sure we don't waste our food.

My favorites thus far have been the fresh citrus: oranges, mandarin, grapefruit, and lemons. Also, the fresh greens are great for cooking. I have tried the cabbage, kale, and Swiss chard. The photos included in this write up came directly from my second or third delivery from Imperfect Produce. The plated food is a mixed green salad, with chicken, cheese, and pico de gallo. The second dish is sautéed Swiss chard with organic bacon and onions.