New Bill Proposes Separation of Law School From TSU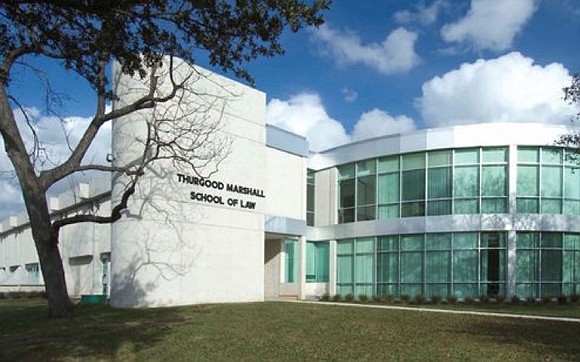 Texas Southern University alums and supporters are raising concerns on both sides of a major issue that calls for the separation of the Thurgood Marshall School of Law as an independent entity from the university. It is a new bill, HB 2383, proposed by State Representative Harold Dutton.
Dutton introduced the bill on February 25, 2019, as an attempt to save the law school if control of TSU was ever taken over and put in a university system. Even though TSU President Dr. Austin A. Lane has said he is unaware of any talks for the loss of TSU's independence. Dutton, who is also an alum of the TMSL, believes removing the law school connection from TSU makes the university less appealing to those wanting control over the university. All of these talks were done without any discussion with TSU President Dr. Austin A. Lane, the administration, or the Board of Regents. Dr. Lane let TSU alumni know the stance of the university in an email.
"TSU is very proud of its history as an independent public university - one of just four in Texas (in addition to Midwestern State University, Stephen F. Austin State University, and Texas Woman's University). From a fiscal perspective, TSU has made tremendous strides in the past several years, including our latest Moody's ratings, which give the University a "stable outlook" due to our financial practices, healthy reserve, days cash on hand, and a capital expenditure plan that is updating and modernizing the university in substantial ways," writes Dr. Lane. He further supports his argument as to why the university does not support the bill noting how TMSL remains a critical part of the University as the leader in producing the largest number of African American lawyers of any law school in Texas. TSU was designated as a "special purpose institution of higher education for urban programming" by the Texas Legislature and this bill would damage that honor. In addition, the potential threats to TSU's finances would be great if the separation occurs.
The law school is at a critical time right as it tries to come into full compliance of several American Bar Association standards that have been violated. Dr. Lane also addressed those concerns in the email. "TMSL is making progress toward full compliance of several American Bar Association standards that were found to be in violation in 2015 and 2016, and it has achieved complete remediation of one standard. This progress is due largely to the ongoing support, guidance, and oversight of TSU's administrative team, TMSL faculty, staff, students and alumni. The ABA has recognized the progress that has been made, and TSU plans to exceed their expectations over the next two years." He continued, "We must not let this bill distract the University, our supporters, and state lawmakers from our current legislative priorities, which were created in collaboration with our many constituencies."
Instead of separation, Dr. Lane request increase funding for more faculty and staff to support students.
No matter where you stand on this issue we would love to know your thoughts. TSU, let HSM hear you!