Great Run Comes to an End
Prairie View A&M loses to Fairleigh Dickinson in the first game of the 2019 NCAA tournament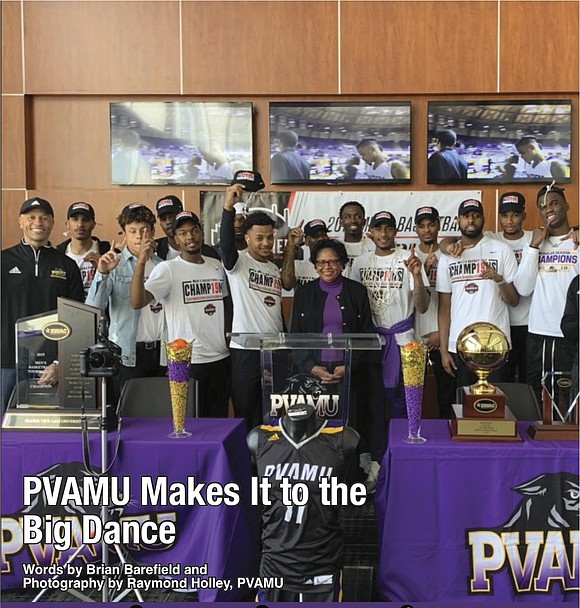 As I stepped on the illustrious campus of Prairie View A&M University in the fall of 1997, I will never forget that sense of pride and family atmosphere I felt run through my body. It was like the spirits of the "Unknown 8" (The first known class of the Alta Vista Agriculture & Mechanical College for Colored Youth who enrolled and began their studies March 11, 1878) was walking with me. Until you have been on the first state supported college in Texas for African Americans and the second oldest public institution of higher education in the state, you won't know the jubilation of screaming out, "Who Ya Rooting For" at all sporting events.
That was the feeling present students, alumni, and supporters felt as the Prairie View's men's basketball team won the Southwestern Athletic Conference tournament by defeating in-state rival, Texas Southern University 92-86 in Birmingham, Alabama. After starting the year with a 1-11 record, including eleven losses in a row to end 2018, the Panthers bounced back to go 21-1 for the rest of the season. That run helped Prairie View win the regular season SWAC title before winning an automatic bid to "March Madness" by becoming tournament champions.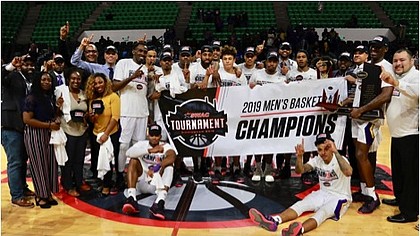 "There is an immense sense of pride in being a PV Panther, but what no one explained to me when I first got on the yard twenty-three years ago is that the pride is lifelong and runs deep. Win or lose, we are a proud group of folks," said former Mr. Prairie View (1999-2000) Ceasar F. Barajas, who was also a member of the PV baseball team (1996-98) and member of Alpha Phi Alpha Fraternity, Inc.
Prairie View's basketball program has come a long way since the early 90's when athletic scholarships were eliminated at the university for every sport except men's and women's track. Financial issues played a major factor in the elimination of sports at PV whose athletics department was trying to recover from an $800,000 deficit. After the alumni protested, the basketball and football programs were reinstated but still had no scholarships and a very limited budget. That would yield no wins for either sport in the 1991-92 season and helped contribute to an 80-game losing streak that started in 1989 and would end in 1998 for the football team. By the time the Panthers made their first appearance in the NCAA tournament they only had less than four scholarships.
This 2019 NCAA appearance marks the second time in school history that the Panthers made it to the "Big Dance." Twenty-one years ago, Prairie View's men's basketball team surprised everyone by upsetting the aforementioned TSU Tigers in the SWAC tournament. They limped into that tournament with a 6-10 conference record with little to no hope of winning it. After making it to the championship game, the Panthers found themselves facing adversity again down by 20 points but rallied to win the game 59-57 sending them to their first ever NCAA tournament. Led by senior guard Tamarron Sharpe, Prairie View lost in the first round 110-52 to Kansas who at the time had four future NBA players including NBA champion and All-Star Paul Pierce.