Improving the Lives of Mothers Through Health and Wellness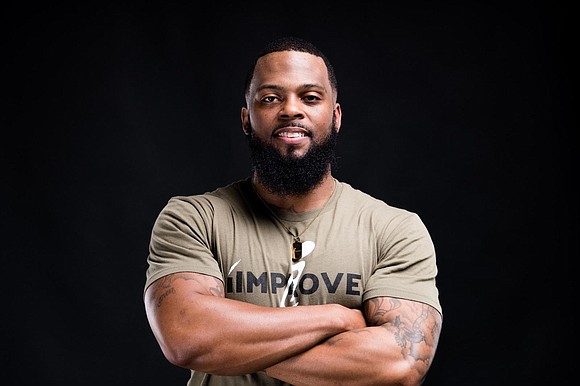 Falling is a part of life. Staying down is not. Before 2013, LoRon White was always in the game despite his small stature. He had big dreams of playing basketball professionally. However, an injury of a ruptured tendon in his leg would stifle those dreams. That could have taken him out but White turned tragedy into triumph. After his surgery to repair his leg, White began intense therapy and started working on his physique. It was a transformation that he was proud of and his friends took notice too. So much so that they began seeking his help for their own transformations. While helping his friends White found a new love for health and wellness. Working out had gone from being a hobby to a career. White quickly earned his personal training certification and started the wheels in motion for his business, iImprove Fitness, in 2016.
Everyone wants to look good and love the reflection they see in the mirror. Initially, that was White's motivation for working out too. In order to see the desired results, one needs more of a foundation than that. They need to be dedicated and determined. Coming to that realization takes some self-evaluation. Before beginning any healthy lifestyle change White suggest taking time to really think about the changes that are forthcoming. Changes need to be made slowly as drastic changes can cause a relapse. Once a client is ready he does everything he humanly possible to help clients' reach their fitness goals. Most trainers only contact their clients on workout days but under White's wing clients will hear from him on non-workout days to ensure the plan he laid out is being followed. He likes to show clients that he really cares about their wellbeing and it is more than just money to him. He has a real passion.
His passion sometimes has him get too involved in the personal lives of clients. However, it works to the clients' benefit. The craziness of life can be a distraction and affect one's workout and the desired results. White becomes like a counselor to help clients cope and keep their focus.
Throughout his time as a trainer, he has had highs and lows. One of his greatest rewards was helping a local mother of four. She had two older children and twin nine-month-old boys. In other words, she had no time for herself. With the help of White, she found the time. Workouts would be really early in the morning or really late at night. In the end, the woman lost over 100 lbs the natural way in less than one year. Now White hopes to give more mothers similar results. During the month of May White is gifting all mothers with complimentary consultations.
"Mothers and women, in general, are very special when it comes to iImprove because that's the backbone of my company," said White. "A lot of my success stories come from the women and the mothers that are trying to lose weight and bounce back from having a baby."