Lizzo Winning On All Levels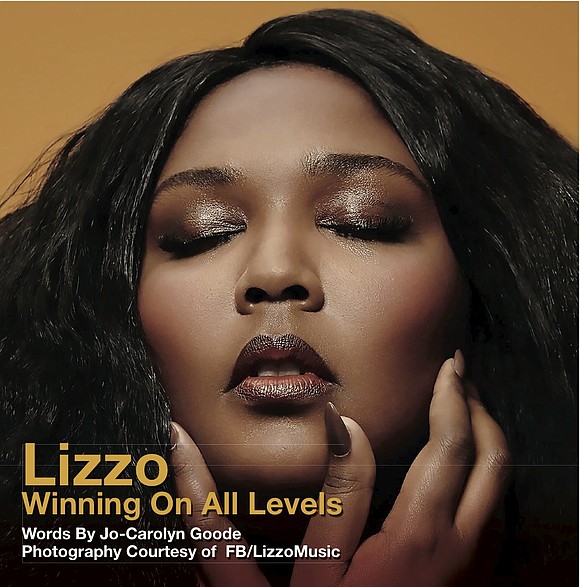 In a race, everyone sets out to be the winner. Although there is only one official winner once the race is done there are many ways to win a race. One can win by beating their previous score or time. One can win because they never gave up. Winning can be as simple as entering the race in the first place. However, you define a win makes you are a winner. R&B rap artist Lizzo is having one winning year racking up awards, accolades, and acclaims everywhere she goes.
What is the best way to react after finding out that you have been nominated for 8 Grammy Awards? Speak in all caps of course. Right on the cusps of her Soul Train Awards wins, Lizzo is floating after receiving the Grammy news while on tour. "THIS HAS BEEN AN INCREDIBLE YEAR FOR MUSIC AND IM JUST SO THANKFUL TO EVEN BE PART OF IT," tweeted the excited singer. "We ARE ALL WINNERS."
Winning she is. Lizzo is winning as an entertainer, role model, and entrepreneur with her message of self-love and positive body image. She is in love with herself and the world is in love with her. Since making her debut, Lizzo has been on an elevated plane that keeps taking her up. This year she reigns supreme at this year's Grammies with nominations for Album of the Year for "Cuz I Love You," Song of the Year for "Truth Hurts," Best New Artist, Record of the Year, Best Pop Solo Performance, Best R&B Performance, Best Traditional R&B Performance, and Best Urban Contemporary Album.
This year has been a dream for the Detroit born, Houston raised entertainer. Starting off with songs that have been slow to gain popularity soaring on the charts having two songs on Billboard Hot 100 plus her album being on the list as well. Lizzo has gained all this notoriety as a rapper and singer when she started out wanting to be a professional flutist. The self-proclaimed band geek who was a super nerd in school was obsessed with being the best flute player there is. In her pursuit of excellence, she brought a new sense of cool to a very nerdy activity, according to her. When others didn't the instrument, Lizzo stuck with it; a decision that proved highly successful for her. Lizzo has said that she dreamed of traveling the world playing the flute, now she is traveling the world using her other gifts her freestyle ability with powerful vocals.
Her Grammy-nominated "Cuz I Love You," is Lizzo's personal truths in full blast for all to hear as well as an anthem of love of one's entire self to women. Having as much confidence and sass as Lizzo has is nothing short of years of working on herself to grow into this confidence. Learning this lesson started 10 years when Lizzo made the decision to love herself. In an NPR.org interview, she said, "That was the beginning of my journey with learning how to love my body…You have to find that love for yourself deep down inside, underneath all of that questioning and ickiness." A struggle that many girls go through no matter their size.
Each time Lizzo sets foot on a stage in all her sexiness, she helps to raise the self-esteem of Black girls, overweight girls, girls with dreams, girls who are not afraid of working hard, and girls who know to see more people that look like them; they have to do their part to go further than the role models of today. During her concerts, Lizzo pours out this same kind of love for fans. It is electrifying, infectious, and empowering. When her fans have this kind of confidence they are shinning and as she tweeted after learning about her Grammy nods, "If I'm shinin everybody gonna shine."