Looking to Make a Statement
Houston must defeat the Patriots to put the rest of the AFC back on notice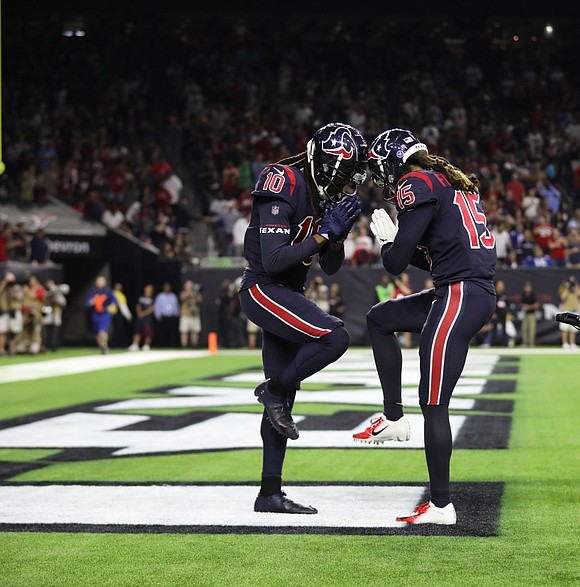 The Texans' upcoming game against the New England Patriots (10-1) this week is more than just a regular season game at NRG Stadium. No. This is the third and final "Statement Game" for the AFC South leading Texans. Houston (7-4) is currently the third seed in the AFC division and need this win to stay above the Indianapolis Colts, a team they defeated last week by a score of 20-17.
"They're 10-1 for a reason and we just need to go in there and play one play at a time," said Texans head coach Bill O'Brien. "Very cliché, I know that, but you have to play one play at a time and understand that each play is a different type of situation, a different play, focus on that play and play the next play. That's the mentality you have to have."
That mentality has Houston with a 1-1 record in those big games against the perennial AFC super teams that the media talks about on a consistent basis. In Week 6, the Texans went into a very loud and rambunctious Arrowhead Stadium to face the Kansas City Chiefs, led by 2019 NFL MVP, Patrick Mahomes.
Houston came out of that game with a 31-24 victory and some much-needed respect throughout the rest of the Conference. Quarterback Deshaun Watson's name was being mentioned for MVP and the Texans vaulted themselves to the top of the AFC.
That all changed when Houston played its second 'Statement Game" in the hostile environment of MB&T Stadium in Baltimore against the Ravens. The two teams have dynamic quarterbacks in Watson and Lamar Jackson, and it was a marquee matchup that the NFL fans were waiting to see. Unfortunately, it would be one-sided as Jackson took control of the game early and never looked back. Baltimore defeated the Texans by a score of 41-7 and took some of the air out of Houston's Super Bowl aspirations.
The Texans will need to use some of that magic they had in Arrowhead if they want to be 2-1 in games against the superior teams in the AFC. That is easier said than done when you are going up against a coach and quarterback that have been to the Super Bowl nine times and have won six.
If it's any consolation, Watson seems to shine in games against the Patriots and if there was any time for the Texans to strike it would be now. Houston lost its last meeting in 2018 by a score of 27-20 in Foxborough. The Patriots offense has sputtered a lot this year, and it has been their defense that has led them to that vaunted 10-1 conference leading record.
Houston will need to get their hard-working running back, Carlos Hyde (836 yards-4 TD's) going if they want to defeat the Patriots as the run game is the only weakness on that defense. If they can do that they could come out with a victory and a very "Strong Statement."