Cole Storm
Astros pitcher Gerrit Cole shuts down the Rays to advance to the 2019 ALCS
By advancing to their third straight ALCS in as many years, Houston will face a familiar opponent as the New York Yankees on Saturday at Minute Maid Park. New York swept the Minnesota Twins rolls in three games in the 2019 ALDS. The Astros faced the Yankees back in 2017 in the playoffs on their way to their first World Series title in franchise history.
"I want to play as many games as fast as we can," Hinch told reporters when asked about playing a well-rested Yankees team. "I'll play them tomorrow if they want to play."
Game 1 starts at 7:08pm cst on Saturday at Minute Maid Park.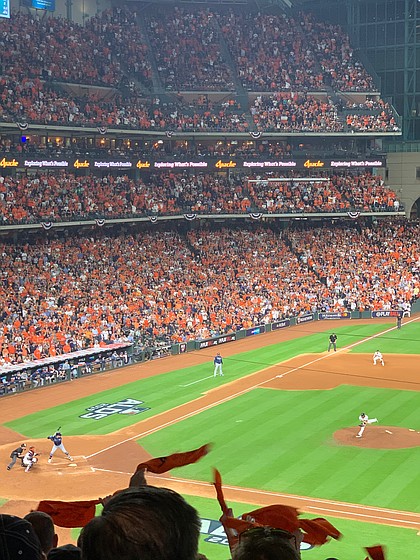 STYLE POINTS:
According to the Astros communication department. Pitcher Geritt Cole failed to get a strikeout in the third inning snapping his streak of at least one strikeout in 73 consecutive innings (regular and postseason) dating back to August 1st of this year. It is the longest streak since Boston Red Sox pitcher Pedro Martinez (40) achieved the feat in 1999.
Astros second baseman, Jose Altuve has now hit 11 postseason homeruns which ties teammate George Springer and passes Chase Utley for most postseason homeruns by a second baseman in MLB history.
Outfielder Michael Brantley hit his first career postseason homerun with a solo shot in the bottom of the eighth inning.
Alex Bregman who plays third base for the Astros recorded a hit in all five games in the 2019 ALDS.