Fall Classic
Houston Astros take on the Washington Nationals in Game 1 of the 2019 World Series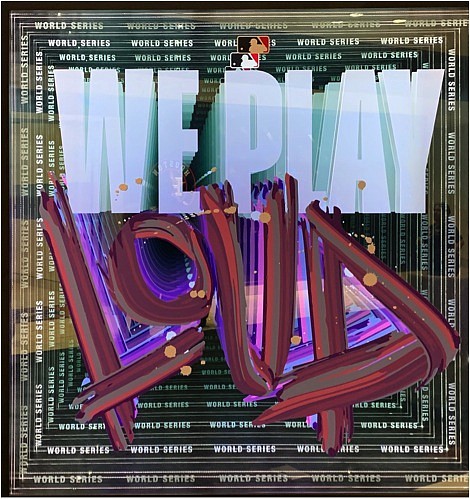 Just in case you have been living under a rock here in Houston, let me bring you up to speed. The 115th renewal of the World Series begins today between the American League Champions, Houston Astros and the National League Champions, Washington Nationals.
If history serves its purpose, the Astros will win their second title in three years. The American League holds the overall lead in the World Series, 66-48. Houston has been in the 'Fall Classic" in 2005 and 2017, with the latter bringing the franchise's first trophy.
Astros manager AJ Hinch knows the importance of playing in the World Series two years after winning it and does not want any comparisons to 2017.
"They're different years, different teams," said Hinch. "We're a little bit more mature, the guys that are here. But I haven't given a lot of thought to try to historically compare them. We both (2017&2019 WS teams) have gotten to the World Series; one's got a ring, one doesn't."
Houston's dramatic 6-4 victory in the American League Championship Series Game 6 over the Yankees came off of the bat of the Astro's elder statesman, Jose Altuve. It was his two-out home run off of Yankees closer Aroldis Chapman that sent the sold-out crowd at Minute Maid Park into hysteria. Altuve became the fifth player in League Championship Series history to hit a walk-off home run to send his team to the World Series.
Fresh off of a sweep of the St. Louis Cardinals in the National League Championship Series are the smoking hot Washington Nationals. If there is any team that mirrors the Astros pitching (Verlander, Cole, & Greinke) in the National League it's definitely the Nationals and their starting rotation that consists of Stephen Strasburg, Max Scherzer, and Patrick Corbin. During the 2019 MLB regular season, that trio did not suffer a loss in 27 straight games between June 16th and July 20th.
"I guess there are some similarities between the two teams," said Nationals Game 1 starting pitcher, Max Scherzer. "You can dissect it any which way you want to."
For the first time, five of the top ten strikeout pitchers are in the World Series:
1.Gerrit Cole, Astros – 326
Justin Verlander, Astros – 300

Stephen Strasburg, Nationals – 251

Max Scherzer, Nationals – 243

Patrick Corbin, Nationals – 238
These two teams are meeting up for the first time since the 2017 regular season and for the very first time in the postseason. Houston will be banking on the energy from the home crowd at Minute Maid Park where they have gone 5-1 this postseason and 60-21 in the regular season. They won home-field advantage throughout the postseason by having the most wins in the MLB this season at 107.
Game 1 will start at 7:08 cst in Houston.