Holding Players More Accountable for Their Actions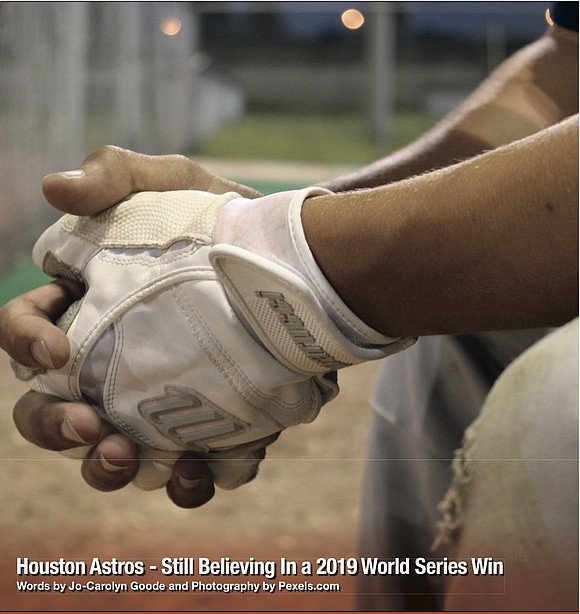 Manny Ramirez, Jose' Canseco, Dwight Gooden, Darryl Strawberry, and Bobby Cox are some of the many professional athletes in baseball that have been charged with domestic violence at least once. Despite the charge, some of them continued to have careers in the game after paying penalties. Also on that list is the newly acquired Houston Astros pitcher Roberto Osuna, who was charged for a May 8, 2018, assault against the mother of his three-year-old son, Alejandra Roman Cota. Like the others listed, Osuna was charged, took a deal, and continues to play ball. While other athletes, like Collin Kaepernick, get blackballed completely for simply exercising their rights that all Americans have. What do these actions say about the stance that professional sports organizations have about domestic violence?
Osuna's deal included a $500 fine, 75 game suspension, continued counseling, and a one-year peace agreement to stay away from Cota. The couple will continue to co-parent their son. And Osuna still gets to play ball because although he took this deal, he says it is not an admission of guilt. In fact, Osuna was almost like rewarded when he was traded to the Houston Astros since no other team wanted him and his baggage. However, the Astros gave off the impression that his domestic violence past didn't matter as long as he produced winning results for the ball club. The Astros made an attempt to show sensitivity towards the topic of domestic violence by donating large sums of money to various nonprofits that support domestic violence. Great way to get involved in the community but it doesn't erase the thoughts the public opinion has about the team in regards to domestic violence.
In recent days with all the attention on the World Series 2019 Champion hopefuls Astros, a new light was cast on the team when the Astros GM Brandon Taubman said some controversial remarks in the direction of a group of female reporters who clearly were domestic violence advocates. Taubman's remarks were in support of Osuna but were not warranted, as Osuna has not been the major producer of success for the Astros since being signed so why in the world was he getting praise from Taubman? And that's the million dollar question.
In an official statement, Taubman said he was embarrassed by his remarks and he was sorry. " I realize that my comments were unprofessional and inappropriate," commented Taubman. Followed by Astros owner Jim Crane's comments, "The Astros continue to be committed to using our voice to create awareness and support on the issue of domestic violence." The ball club has donated over $300K to various domestic violence agencies.
That's all good but more needs to be done towards the players who are abusers. Why have a league domestic violence, sexual assault and child abuse policy that gives violators a slap on the wrist? Domestic violence is a crime and violators should be treated like those who commit crimes instead of these light sentences where they are allowed to continue in their violent ways and shedding a bad light on the organizations they represent.