Beautiful One Day, Perfect the Next. Door County Awaits!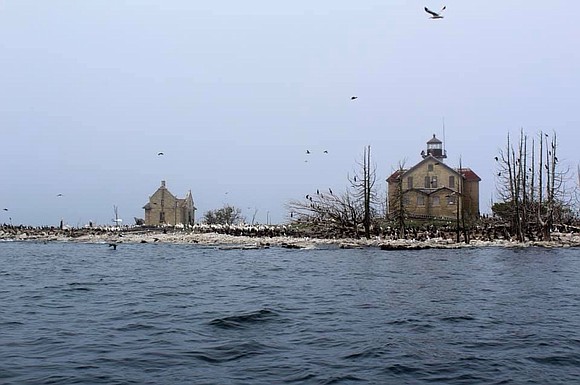 While planning a summer vacation may be completely overwhelming, planning ahead is a big part of preparing for an affordable and enjoyable getaway. A family summer vacation should be a relaxing, fun-filled time for bonding and re-energizing, but too often families find their vacations to be just as stressful, if not more so, than their daily routines. Well, take away your stress because this is where Door County comes into play. Known for its long shoreline and many parks, Door County lies in beauty on a peninsula between Green Bay and Lake Michigan, in the state of Wisconsin. As one of Wisconsin's most popular vacation destinations, Door County is worthy of a spot on any traveler's bucket list! With incredible state parks to explore, unique restaurants, outstanding shopping, and one-of-a-kind outdoor adventures, there is no doubt that you will want to come back to experience a Door County vacation again and again. Not to mention, with direct flights from Houston's Intercontinental Airport to Milwaukee, you will find yourself just a few miles away from the treasures that lie within Door County!
Discover Door County
Founded in 1851, Door County is named after Death's Door. This water passage lies off of the tip of the peninsula where the waters of Lake Michigan and Green Bay meets. The name has been traced to a battle between rival Indian tribes in the seventeenth century. It was a calm night on the waters of Lake Michigan when a group of Potawatomi Indians set out from the islands north of the Door County peninsula to attack the Winnebago Indians on the mainland. While crossing, the waters became treacherous and the group of Winnebago warriors who were sent to attack the Potawatomi villages on the islands also got caught in the dangerous waters. They were never heard from again. Within these waters, there are more than 200 shipwrecks that lie on the floor along the 300 miles of shoreline which makes it a remarkable place to scuba dive and explore.
Door County Shoreline
There is no better way to tour Door County than from the waters of Lake Michigan and Green Bay! The Door County Peninsula is surrounded by water and beautiful scenery including lighthouses, islands and even shipwrecks from the 1800's you can see. The scenic tours provided by The Shoreline Cruises & Charters offer several ways to not only see these sights but learn more about them. Set sail with Captain Jim Robinson aboard seaworthy U.S. Navy boats and get knowledge of this beautiful Peninsula, it's islands, lighthouses, coastline and more! Enjoy a 2-hour cruise across Deaths Door Passage to see the lighthouses on Pilot and Plum Islands. Along the mainland, you will see cliffs, caves, beautiful waterfront homes and often Eagles. Get up real close to the islands and lighthouses during the stops to get great photos. Captain Jim knows the shipwrecks in this area and can position the boat right over the wreck, which you can see from the boat.
A Door County Tradition
There are many traditions in Door County, but the most known one is the Door County Fish Boil! Fish Boil? That's right. A tradition that reaches back over several generations to 19th century Swedish and Norwegian settlers, this method of cooking delicious whitefish began as the most efficient way to feed scores of lumberjacks and other local workers. For over 100 years, this beloved practice was passed down and kept alive by local residents and churchgoers on the Door Peninsula. Ideal for preparing large meals for community events and picnics, this time-honored ritual remains a sight to behold! I would highly recommend experiencing this at Rowleys Bay Restaurant and Resort. Rowleys is an affordable, family-owned complex that lies on Rowleys Bay, which is apart of Lake Michigan. Nestled on 100 secluded acres, including 700 feet of shoreline the welcoming staff hosts everyone from young energetic couples looking to take full advantage of the rustic outdoors and family groups large and small who want a place where all ages can be fed well and fully entertained.
Door County Day Adventures
A guided Door County kayak tour is a great way to explore the natural beauty of the peninsula. No matter what your skill level, Door County has a kayak tour for you. From the pristine waters of Logan Creek to the wild landscape of Cave Point, or the breath-taking mornings or sunsets in Ephraim, the experienced kayak guides will ensure you; your family and your friends will have a favorite memory they will cherish for a lifetime. With Door County's Kayak Tours, enjoy getting picturesque photo opportunities that can only be seen from the waterside.
Door County Lodging:
When in Door County, your lodging accommodations must match your vacation surrounding. The Eagle Harbor Inn is located on Ephraim's main street in the Historic District offering elegant B&B Inn rooms & Whirlpool Suites. As a family owned & operated the property, the owners live here, so its refreshing to be welcomed by the by those who are behind this spectacular B&B. On property you will find an indoor current pool, wonderful workout room, sauna, free Wi-Fi, Fresh lemonade & Homemade Treats and Free Beach Chairs! The elegant whirlpool suites offer wonderful accommodations for couples and families in architecturally distinct houses, each containing several suites. Nestled throughout our 5-acres, the unique setting provides the perfect retreat during your getaway.
On A Personal Note
Who would have thought there was so much that lies in the Peninsula of Wisconsin! Overall, Door County, WI is really the Martha's Vineyard of the Midwest. With 300 miles of shoreline, Door County embodies scenery and outdoor adventures offering vast arts, dining, and shopping and top-notch lodging. Are you wanting to Ferry to Washington Island to explore the lavender field and historic sites or do you want to visit a lighthouse, relax at a beach or stroll through waterfront villages? Either or, there is something for everyone in Door County! Last but certainly not least, thank you to the many restaurants, tour guides and welcoming citizens of Door County for their warm welcome. Thank you also goes to Maria Nixon of Geiger & Associates and Jon Jarosh, Director of Communications & PR for Door County Tourism, for being such gracious host.
For more information, visit DoorCounty.com