Team First: Texans head coach/general manager Bill O'Brien reveals why the team traded DeAndre Hopkins to Arizona.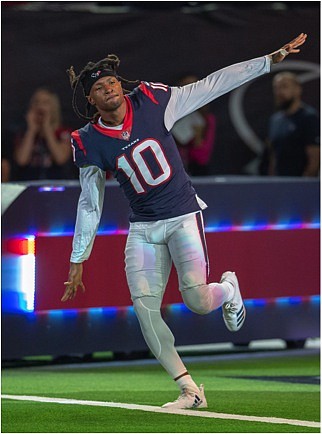 One thing I have learned by being born and raised in Texas is that we are a proud group of people who wear our emotions on our sleeves. You never have to worry about how we feel towards you because our facial expressions tells it all.
I can imagine that if Houston Texans head coach and general manager Bill O' Brien would have been sitting in front of season ticket holders on Friday, he would have been able to tell exactly how the majority of Texans fans feel right now. O'Brien, along with Chairman and C.E.O Cal McNair and Executive Vice President of Football Operations Jack Easterby held an exclusive interview led by Texans radio announcer Marc Vandermeer with season ticket members via a conference call.
There were a number of issues discussed such as how business is being conducted during this COVID-19 pandemic and the team's offseason free agent signings. Coach O'Brien also addressed the elephant in the room by discussing what actually transpired in the trade with the Arizona Cardinals that sent three-time All-Pro wide receiver DeAndre Hopkins to the Cardinals for running back David Johnson and draft picks.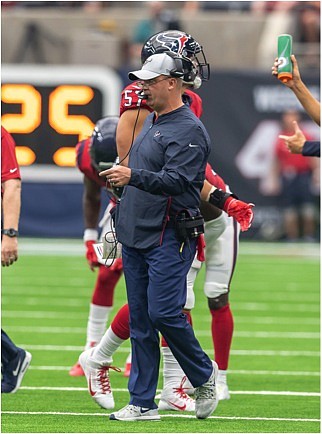 "I would say the deal with Arizona was a deal that we thought was in the best interest of our team," O'Brien said on the conference call. "DeAndre Hopkins was a great football player for us here. He made so many plays for us. We love DeAndre Hopkins. But he had three years left on his deal and he wanted a raise. We weren't going to be able to go in that direction."
Hopkins, who averaged 90 receptions, 1,229 receiving yards and eight touchdowns with the Texans had three years and $39.9 million left on a five-year contract he signed back in 2017. Although his production on the field warranted a raise, the Texans just couldn't afford to give him one with other players due big paydays including left tackle Laremy Tunsil and rising star quarterback Deshaun Watson.
Yet, the franchise also has to look at it from the perspective of the fans they were trying to restore confidence in during that call. Most Texans fans understand the financial aspect of why the trade happened, but they are perplexed by the return.
Over the last four seasons Hopkins had numbers that rank him right up there with elite wide receivers such as Julio Jones and Michael Thomas. With 100 receptions or more three times in his career and going over 1,000 yards receiving the last three seasons, Hopkins was a fan favorite and reliable target for Watson.
The last game he played in a Texans uniform (AFC Divisional Playoff Game versus the K.C. Chiefs) he had nine receptions and 118 yards receiving while playing with a broken rib.
Johnson comes in with a lot of question marks. He has a history of being injury prone and averaged just 3.6 yards a carry over the last three seasons. His best season came back in 2016 when he rushed for 1,239 yards and 16 touchdowns but he has been inconsistent due to injuries since.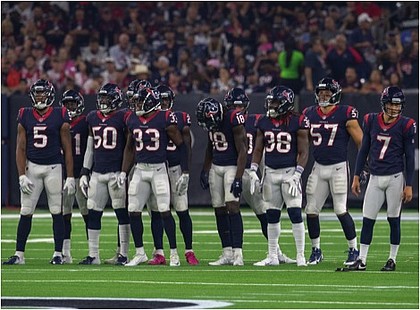 Another baffling aspect for Texans fans is the amount of money owed to a running back who was a healthy scratch at the end of the season in Arizona. Johnson has two years remaining on a contract worth $20.1 million. But coach O' Brien feels that the Cardinals offered the best deal for Hopkins and he is happy with the return the team received.
"We felt we had a great offer from Arizona that included picks, it involved an excellent three-down running back who's hungry and humble and can't wait to get started," said O'Brien. "David Johnson is going to be a great addition to our football team."
"Team First" is the motto going into the 2020 season and that was the message the Texans upper management was trying to send to season ticket holders during the conference call. Whether it resonates with the fans or not is another story.
"Capital T. Capital E. Capital A. Capital M.," said O'Brien. "Every decision we make as long as I'm the football coach here, will always be made in the best interest of the team."
With the coronavirus pandemic causing Houstonians to be quarantined to their homes, that motto just might work once everyone returns to their normal lives after salivating over not having sports as part of their regular routines again.