Texans Coach Holds Pre-Draft Press Conference to Address Hopkins Trade and Team Needs in the 2020 NFL Draft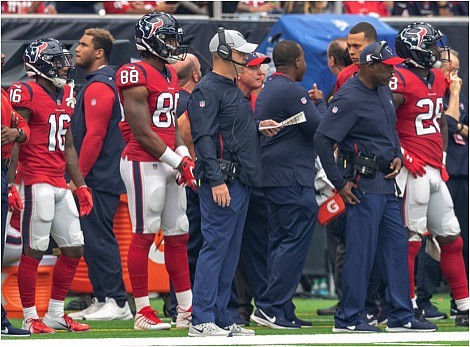 A lot has transpired since we last heard from Houston Texans head coach and General Manager, Bill O' Brien. In what has become the new normal in the sports world due to the COVID-19 global pandemic, coach O'Brien held a pre-draft press conference and answered questions from the media via the Zoom app. The audio also streamed out to the fans through the Texans social media pages so that they could hear his responses in real time.
Coach O'Brien has taken a lot of criticism for the moves he has made this offseason as general manager and he wasted no time addressing the biggest transactions in recent Texans history in the trading of All-Pro wide receiver DeAndre Hopkins to the Arizona Cardinals for running back David Johnson.
"I know a lot of people are going to ask me about, probably, the transaction that made the most news, DeAndre Hopkins," said O'Brien. "First and foremost, I will tell you that DeAndre Hopkins was a great player in Houston. He made a ton of plays for us and just did a great job. Obviously, the production is there, and everybody knows what that production is. I'd say with three years left on his contract, his representatives, himself, myself and our team of people, we spoke and we felt like relative to what I said earlier – salary cap, future, our team, being able to provide our team with more and more role players, layers of players – it was in the best interest of our team to move DeAndre to Arizona."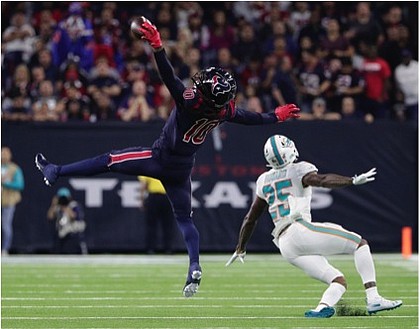 "We feel like we made a really good deal with Arizona. We're so excited about having David Johnson on board here. We've got the 40th pick next week in the draft. We're really excited about that. We wish DeAndre the best. DeAndre is a great football player and he'll do well in Arizona. We wish him the best in Arizona."
After explaining how Hopkins is irreplaceable, coach O'Brien expressed to the media how this year's offense will look differently with the acquisition of Johnson, Tim Kelly taking over the play calling duties full time, and the diversity he has at the wide receiver position after signing Randall Cobb in free agency and trading with the Rams for Brandin Cooks.
"I think what we have at that receiver position right now is a very diverse group of receivers," O'Brien said. "You have Will Fuller (V), who has produced in great ways when he's been healthy, he's produced a lot. You have Kenny Stills who came in here last year and did a really good job. Now you add Brandin Cooks, Randall Cobb, you've got Keke Coutee. You've got some guys there – DeAndre Carter, who we were able to bring back. You've got some guys there that I think will show the fans and really everybody that we have a very diverse group of wide receivers that we're really excited about being able to get to work with."