Newest Texan Ross Blacklock Learned Life Lessons From An African American Pioneer, His Dad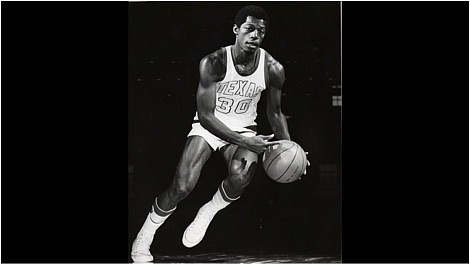 As the cameras began to roll in the home of Texas Christian University's defensive lineman Ross Blacklock, an older gentleman, whose demeanor expressed that of a person who never rattles under pressure, was sitting to his left. The man was one that seemed to always have control of every situation and remained calm, even when his son's life just changed for the better.. That man was the former University of Texas basketball star Jimmy Blacklock , Ross' dad.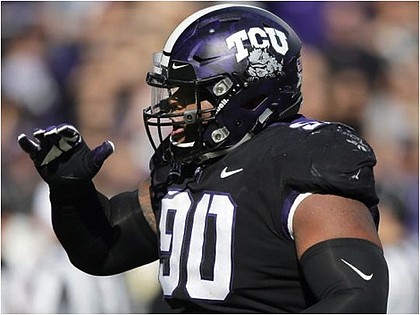 The Houston Texans selected the younger Blacklock with the 40th overall pick in the second-round of 2020 NFL Draft. As he spoke with the media afterward, he made sure to acknowledge his dad for his upbringing.
"My dad, he's a pioneer, he's a walking legend," said Blacklock. "He doesn't talk about it as much as I do."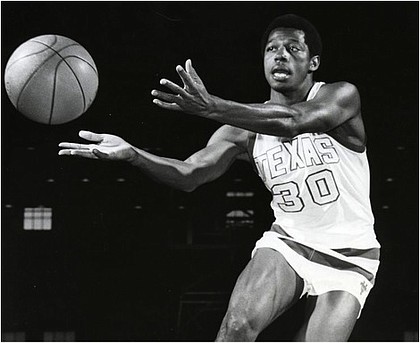 Jimmy Blacklock was a high school superstar on the basketball court at Jack Yates High School and continued playing the game he loved at Tyler Junior College for two years. It was his outstanding play that caught the eye of the University of Texas basketball coach Leon Black, whose team had been less than stellar since he arrived in Austin, Texas. He made Blacklock the second African-American player on the team behind Sam Bradley, who had integrated the UT basketball program one year earlier.
To put it modestly, the Longhorn basketball program thrived under Blacklock. He led them in scoring his first year on campus at 16.6 points per game during the 1970-71 season and was named team MVP. Blacklock elevated the program to new heights the following season. Earning team captain honors in his senior year, Blacklock led the Longhorns to 19-wins and their first share of the Southwest Conference championship in seven years. Yet all his accomplishments were not without scrutiny as racism ran rampant in the South during those times.
Coach Black would hear protests by league referees who were being informed by opposing coaches that Blacklock's first step was too quick for it not to be a violation (traveling). Those complaints led to Blacklock giving up his starting point guard spot but was still named the team captain by Black.
"Those two years in Austin, however, weren't always joyful," Blacklock said in an interview with hookem.com. "I was recruited because "they needed not just a player, they needed a good black player."
Not only did Blacklock endure racism on the road where he played at some venues where individuals didn't want "Black" people, much less, black athletes anywhere near them. He had to deal with discrimination on his own team. Remember that UT's basketball program had only been integrated for three years even though their program had been in existence since 1906. Although Blacklock experienced all kinds of racist acts like the time he had a bug left in his drink by an assistant coach and teammate. Despite it all, those things didn't stop him from earning his degree in business administration from UT.