Meet Justin G. Manuel Jr. Young Author of "What's Life?"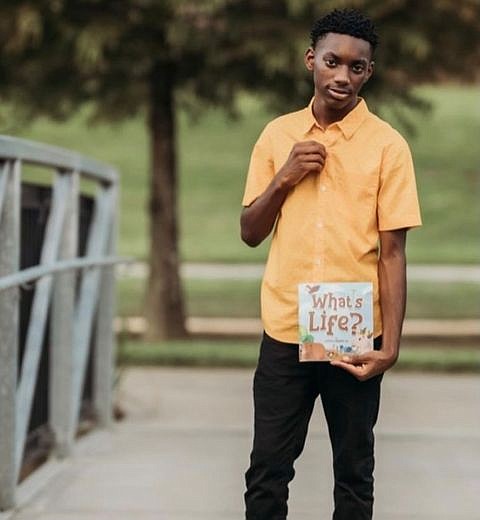 Justin G. Manuel Jr. is young and talented aspiring author from Houston, Texas. While always being a scholar in school, Justin started writing and drawing at the tender age of nine. He draws his inspirations from several places; however, the main influence behind his book, "What's Life?" is his mother because, he says, "she always pushes me to a new rank of potential".
In "What's Life?" you will see the perspective of a young goat who sets a goal to the highest mountain ever! As he encounters the animals with strong, clever, and courageous traits, they become as obstacles for the young goat. Yet, he will try his best to stride for the top.
In an interview with Justin, we got a chance to talk about his inspirations, why he wanted to become an author, what we can expect from him in the future, and more.
(RD): What other authors do you look up to?
(JM): James Patterson & Jeff Kenny. I like them both because their stories always have a meaningful meaning attached. It's very inspiring.
(RD): Who would you consider your biggest influence?
(JM): My mom is my influence for me to write the book. My 3rd, 4th & 6th grade teachers also are my influences.
(RD): Why did you decide to write a book?
(JM): I decided to write the book because my mom opened my mind to more horizons and I'm very good at writing so I didn't want my talent to go to waste.
(RD): What are your spare time hobbies when you're writing or read?
(JM): During my spare time activities I like to draw & play video games.
(RD): Have you done any community activities?
(JM): I actually just donated ten books for the Christmas holiday. There was a toy drive in my mom's neighborhood that she grew up in that I donated books to. I also donated books to the "U.S. Marines Toys for Tots" & to "The Little Free Library". I want to also give back by writing more inspirational books to the youth.
(RD): Are there any messages you would like to sent to the youth?
(JM): A message I would like to send to the youth is to stay positive and never give up on yourself.
Justin is a level headed, very smart and talented young African-American author who has his goal set high and there is no denying that he can do anything that he puts his mind to. It is refreshing to see a young, educated boy who is working steadily to fulfil and objective that he has made for himself. At 15 years old, we are sure to see and hear so much more from this 9th grade, college preparatory student.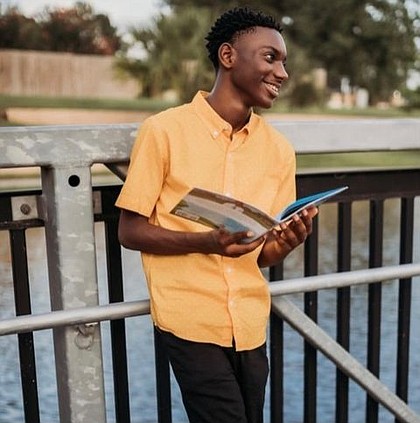 To order "What's Life?" -- The electronic version is on Amazon Kindle & hard copy please contact: FredaJVaughn@yahoo.com
Stay in touch with Justin G. Manuel Jr on his social media platforms:
• IG: @justingmanueljr Twitter: StarpowerJM YouTube: JGMStarpower