Chart Your Vision in 2020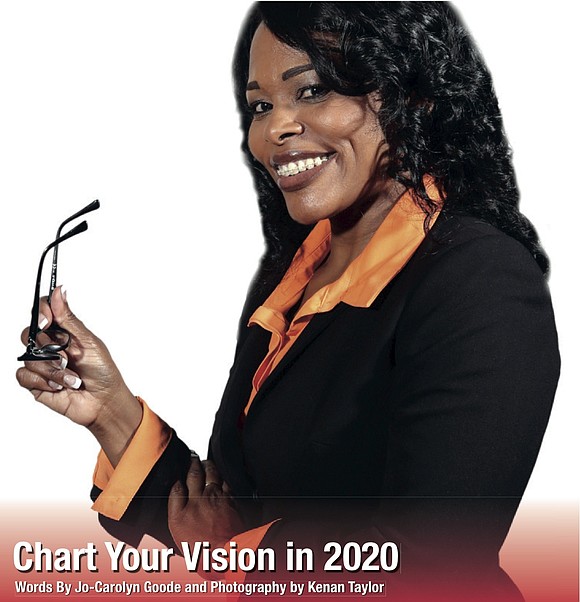 Each year is an opportunity to reset your life. Start with examining the past year looking at your accomplishments with the goals you set in correlations with your failures. Asking yourself questions like "Are you happy with the progress or lack thereof that you made?" "How could you have done things differently?" "What do you need to do now?" The last question is most important because that is when the reset starts. That is when you get a new vision and start to make new goals. Once that develops in your mind it is time for them to take form visually on paper with the creation of your vision board for 2020.
"Goals assist in keeping one's focus when life seems to get complicated. The end results are you began to live your dreams and become happier with yourself," said public speaker and author Mary Ned.
Achieving your new goals takes a plan and a vision board as a visual representation of your plan. Developing your vision board takes time and effort, as you look closer at your inner self to really find out what you want out of life and figuring out how to attain it. Making a visual representation of your goals can be complicated, however, Ned takes the challenges away and guides you through the process.
"Without writing your goals and vision, the busyness of life makes you forget your desires that you want to accomplish. Also subconsciously you can't prioritize and strategize," Ned said about why goals should be written down or displayed on vision boards. She offers three easy steps to get you started on your vision board. The following steps are
* Select four goals you would like to achieve
* Create a strategic plan and set deadlines
* Create a daily agenda and journal your progress at the end of each day
In addition to following these steps, Ned suggests getting an accountability partner. They need to be on the same wavelength as you in life.
Ned hosts periodic workshops where she guides people in creating their vision board. Supplies provided are old magazines, papers, scissors, tape, and glue. All you need to bring is an open mind and your goals.
"I've created a workbook for participants to utilize daily," said Ned who based the workshops off her book Evolve. "It consists of writing affirmations, creating a daily schedule, listening to suggested audiobooks and books to read that will increase their personal development. I also give them the opportunity to be featured on my workshop IG page and invite them to be highlighted at the next event."
Helping others achieve their goals is a personal quest for Ned. Thirteen years ago her life changed forever. The love of her life, Caldwell Ned, died. Naturally, she was heartbroken and devastated by his loss but she couldn't stay that way. Her world was dark and cloudy and she had to come out of the fog to help her daughters and herself. She did that by removing the negativity from her life and adding more positivity.