One-on-One With Queen of the South Star Hemky Madera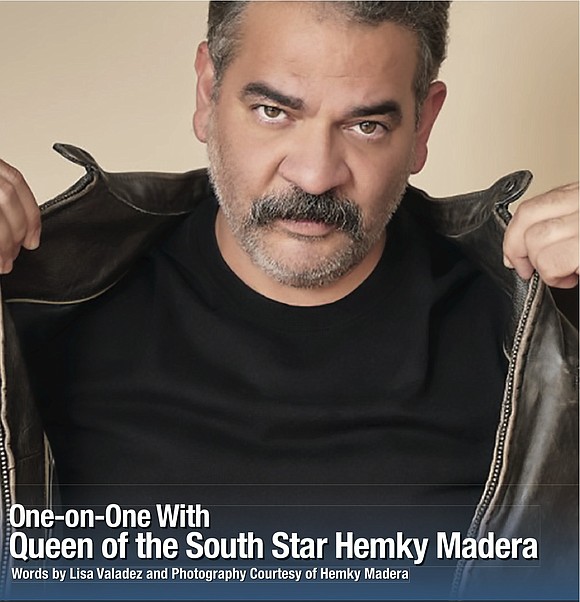 Without a doubt, Hemky Madera is a rising star. Every role he has been casted for, his stand out performances measure up to and often supersede the leading actor/actress. From theatre to television, Madera is unstoppable.

Houston Style recently caught up with the talented actor for some insight on how he got into acting, his current projects, and what's in store for the future.
Madera was running a few minutes late for our scheduled phone call interview. His dog had suffered an ear infection and he was en route to the veterinarian. (This warmed my heart – my favorite drug dealing, gangster television character is a dog lover!)
Houston Style Magazine: The name Hemky, I have never come across another person with that name. Where does the name derive from?
Hemky Madera: Depends on who you ask in the family. But my understanding is that my mother went to visit her twin sister and relatives in New York in 1977 when she was 6 ½ months pregnant. There were some complications and she had to have a C-section. My aunt has a son named Henry so when she looked in the book of names – she actually named me – they named me Hemky Lewis (my father's name is Lewis).
HSM: Tell us about growing up in the Dominican Republic.
HM: My father didn't meet me until I was 2 months old. He didn't have a Visa at the time, so he was unable to travel to the states. So once we were cleared from the hospital, my mom took me back to the DR. My father was working for the phone company at the time and my mother worked for my uncle who owned a rice factory. Eventually, my parents left me with my paternal grandmother and my parents went to New York to make a better living for a year. They saved their money, bought merchandise, and my mother opened her clothing store in the DR.

Then, when I was 10 years old, I went to live with my aunt and uncle for one year in New York where I went to school. My parents were running their store but would fly to NY every 3 weeks to buy merchandise and stay for a week. It was hard but I never felt like I was neglected – we have a very big family.
(During our phone interview, Hemky pauses to play with his dog as I anxiously wait for him to use his Queen of the South character voice. He continues to talk about his family as he drops off his dog and picks up his son from school. And again, I'm in awe because I am picturing him in his "Pote" attire while performing these fatherly duties.)
HSM: What prompted you to want to be an actor?
HM: When I was 5 years old, I remember having cable in the DR and I saw the movie "On the Waterfront" (in English) and I didn't speak English but I was intrigued. I would watch movies and go outside and reenact certain scenes. I remember seeing the famous glove scene in this movie. And at that moment, I turned to my parents and said, " I wanna do what he does".