Coming Out of the Shadows of Human Trafficking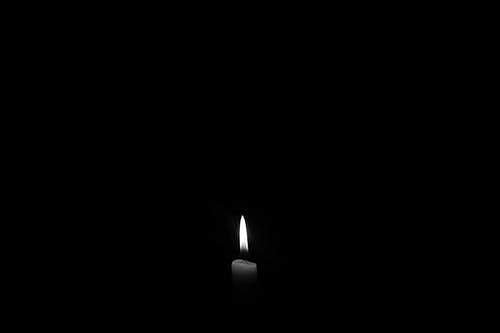 Human trafficking affects the most vulnerable among us. Potential victims could be the waitress who serves you at your favorite restaurant, the nurse who drew your blood at the doctor, or even your daughter's friend on the cheerleading team. Traffickers exert such control and psychological manipulation that victims think they are nothing without their abuser. However, with the right help, victims can emerge from the shadows and reclaim their life and worth.
There is no one ethnic group, gender, or age that has a higher risk of being a victim. Any and everyone can be victimized. Awareness is crucial in fighting this crime that occurs across the United States and beyond our borders. People must know and be able to recognize the signs in order to help victims. During National Slavery and Human Trafficking Prevention Month, the Houston Mayor's Office on Human Trafficking is engaging the public to educate them on the red flags of human trafficking in an effort to stop this crime in Houston. Houston Style Magazine spoke with Minal Patel Davis, Special Advisor to Houston's Mayor Office on Human Trafficking who broke down Houston's attack plan to end human trafficking.
What is human trafficking?
"Human trafficking is when someone uses force, fraud, or coercion to compel a commercial sex or labor act," defined Davis who went on to give several examples of human trafficking. One is in the case of a pimp who victimizes people and forces them to have sex with others for money. The pimp collects the person's money from the sexual act and makes the person live in deplorable conditions. Then there is the example of labor trafficking when a person is offered what seems like a legitimate job but they might be forced to work in a restaurant, as a domestic servant, or any of a number of other industries.
Categorizing a victim really can't be done since the problem is so widespread. As Davis informed us, "There are a lot of different profiles of victims." From their experience, Davis notes that in the illicit massage parlor industry there are more East Asian women victims. Our youth in Child Protective Services and broken systems are more at risk of being victims of human trafficking. They are often lured away from their families by traffickers exploiting social media to groom and entrap them. In the restaurant and food industries, Hispanic victims are more common. By and large though, victims are from across all ethnic groups, education levels, income brackets, and legal status. No one person fits the bill—a victim could be anyone with vulnerabilities.
Profiling a victim is not easy for law enforcement or those professionals who directly work with investigating human trafficking. "It really varies, and it depends on the type of trafficking we are talking about. But there is no one profile that we can say across all boards, all industries that it is this type of person or this person from this ethnic group or age group," said Davis. That is why the public must educate themselves as much as possible about human trafficking to spot the red flags of those being trafficked because it can happen to anyone.