Houston Teen Lives Out Her Dreams With Lizzo at the Grammy's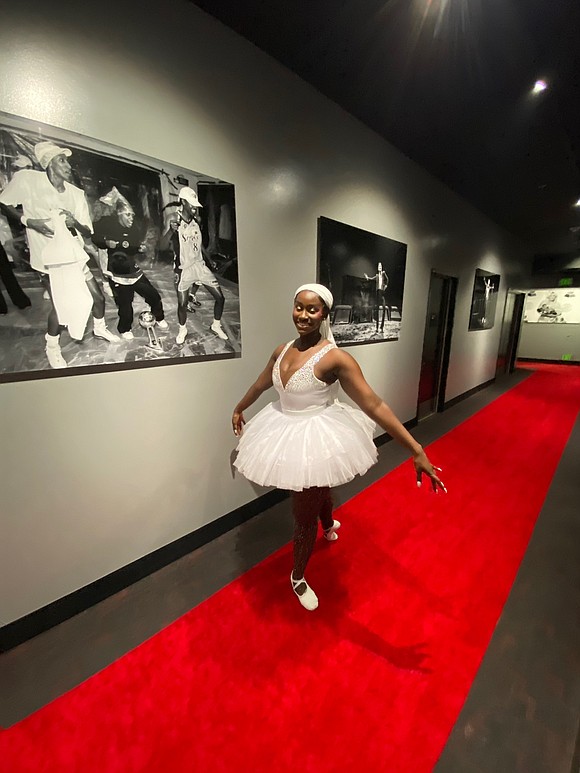 What were you doing at 17? Certainly not dancing on the stage at the Grammy's for one of today's hottest stars. That was the reality for a Sugar Land teen this past Sunday at the 62nd Grammy Awards held in Los Angeles, CA. Now she is trying to climb down from the cloud she has been floating on ever since her big moment. One day she is an average teen chasing her dreams and the next she is living them.
Freje Randall was completely shocked when she learned that she had been cast as one of the dancers for Lizzo's Grammy performance. Not only was Randall the youngest dancer on the stage, but she was also one of two representing Houston. The other Houstonian was the R&B star Lizzo herself.
The news was really a great surprise since she had not applied herself. A choreographer from New Orleans, LA that had worked with Randall contacted her about the search for ballerinas that Lizzo put out on Instagram. She was looking "thick" ballerinas and it was a big plus if they looked like Lizzo. Randall's mother didn't hesitate and quickly submitted videos from her cell along with Randall's dance resume all the while never telling Randall what she had actually done. Next thing you Randall got the best message ever.
"You're amazing. We love you. Can you be in LA in the next two days?'" the message stated. Randall was super excited but didn't know how she would fit the gig in with her already busy schedule of performs and upcoming UNCF Gala and Top Teen Ball. Well, that was before she knew she was about to pass up a chance to perform at the Grammy's. Her mind quickly shifted and she dropped everything to head to LA. Good thing she did because not only was she going to dance for Lizzo at the Grammy's, she was going to be the featured dancer when Lizzo
performed her hit "Cuz I Love You" and "Truth Hurts." Randall could not believe that this was her life right now. No pressure right? Wrong! Randall felt a lot of pressure and her nerves weren't helping. However, Lizzo saw that and gave her the advice to breathe and have fun. So Randall zoned out and did just that.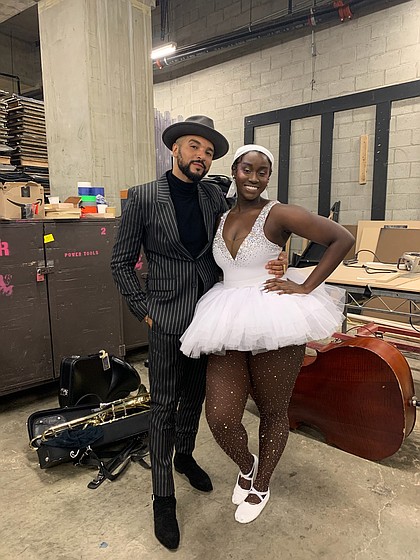 Lizzo's choreographer Jemel McWilliams told Dance Magazine that they knew there were "thick ballerinas" but didn't know where they were hiding until Lizzo brought them out. "These dancers have been hiding for a long time, but they're in dance classes, groups, all over the nation," McWilliams said, "We just need to continually put them in the spotlight so they can see themselves represented professionally, so other curvy dancers can have the confidence to come out."
The performance is almost a blur in Randall's mind. She had to watch a video of her performance for confirmation that, "Yeah, I just did that." What a great way to cap off your senior year of high school. Randall is a student at Ballard Christian Academy in Stafford. Her future plans after graduations include attending the Joffrey Ballet School in New York. Her goal is to be a professional dancer. She is well on her way.
Randall, who has been dancing since she was eight-years-old, loves the art form and performs all around the city and beyond. "Ballet is completely different from all the other genres of dance," said Randall. "When I perform it is like I am in another world."
She was once trained by Darlette Bailey; the same teacher who once taught Grammy Award winning Beyonce. It was during that time that Randall wanted her dancing to her a greater purpose. A lot of the performances she does are for the Dancing4Diabetes platform. Diabetes is very prevalent in Randall's family so she uses this platform to honor loved ones that have died as well as those that are struggling with the disease.
Now that the excitement is settling down a bit, Randall has to get back to her real world of balancing schoolwork, five hour rehearsals, and her packed social calendar. She will forever remember this amazing experience and the encouraging words from Lizzo, Jemel, and all those involved. "Keep telling your story," they told her. And we at Houston Style Magazine will have a listening ear to continually push Houston stars like Randall towards their dreams.