Kobe Bryant: Bigger Than Basketball
Demez White | 1/31/2020, 3:46 a.m.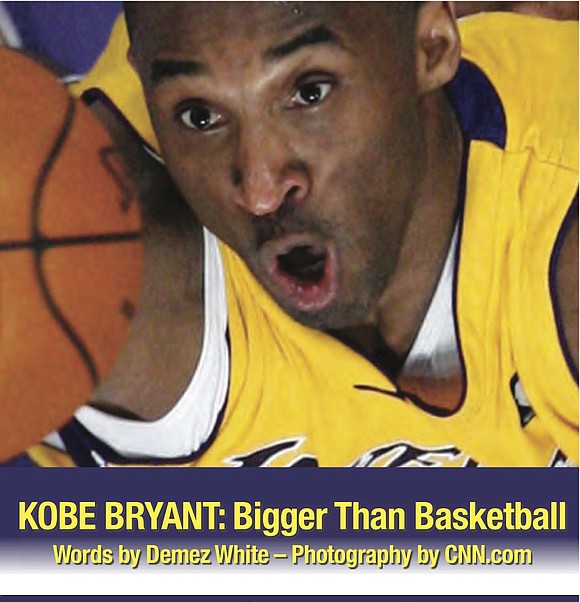 On a foggy Sunday morning in the hills of one of the most beautiful suburbs in LA three families were taking their daughters to play in a basketball game. Along for the ride were an assistant basketball coach and the pilot. For reasons we don't yet know the plane crashed and everyone on board died. An entire community devastated for what was supposed to be just another afternoon ride like they have done time and time before.
But this ride would be different.
This ride would be etched in the minds of millions and leave the world in shock and sorrow.
Kobe and Giana Bryant (An NBA legend and humanitarian, his daughter)
John, Keri and Alyssa Altobelli (A legendary junior college baseball coach with ties to the University of Houston, his wife, and daughter)
Christina Mauser (A woman's basketball coach)
Ara Zobayan (The pilot)
Sarah and Payton Chester (A mother and daughter)
Parents, daughters, coaches, and a pilot were all gone in a split second. Parents, children, and loved ones waiting at the sports complex for the helicopter carrying those nine individuals to arrive got news they never will forget. "We regret to inform you that your loved ones have perished in a helicopter crash." Denial sets in first. Then unbelievable pain as reality comes into focus. Shock takes over as one replays the last moments in their head to make sure this was not a dream. Finally, acceptance creeps in as tears begin to fall and questions that will never have answers begin to form.

"Why them?"
"Why now?"
"Why so soon?"
"Why, why, and why?"
The "whys" come from the families, the friends, the colleagues, and the world. School officials try explain to young minds not yet developed enough to understand the meaning of death. Friends and colleagues try to comprehend what happened while families are just numb to it all. Families from the same community are broken.
Sunday, January 26, 2020
The day was just an ordinary Sunday for me. I took pleasure in watching my son play on the floor with his toys. I watched my wife prepare for an interview later that evening. The dogs were running around, the sun was shining, and I was getting things lit on the grill as I prepared meat to go on the pit. Playing in the background was a college basketball game when was Sunday was interrupted. Big as day across my cell screen on TMZ's twitter feed were the words, "Kobe Bryant dies in a helicopter crash."
But that can't be, right? That can't be real? He's Kobe, the KOBE, Kobe doesn't die, he goes on to build movie studios or buy professional basketball teams. He watches his daughter take women's basketball to another level. I rubbed my eyes to refocus them and I take another look at my phone.
"Kobe Bryant and Rick Fox die in a helicopter crash?" I say to myself.
Rick Fox? Rick Fox and Kobe together? Wait! I look to see my wife, who is always up on entertainment news, looking puzzled at the distraught look on my face, "What's going on she asks?" I show her my phone, she puts her hand over her mouth, grabs her own phone, and we both shared the same flustered look.