Cha-Ching! Kansas City Chiefs make QB Patrick Mahomes the highest paid player in NFL history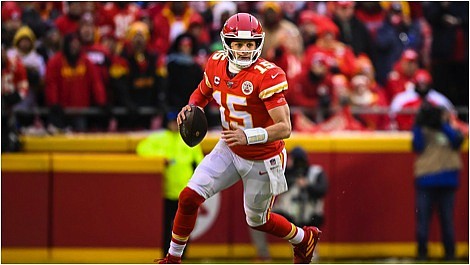 Musical artist Calloway had a major hit record back in 1989 titled, "I Wanna Be Rich." The chorus of the song was:
I want money
Lot's and lot's of money
I want the pie in the sky…I want to be rich
One can only imagine that Kansas City Chiefs superstar quarterback Patrick Mahomes had that song blaring on a Bose Bluetooth speaker as he began his negotiations with the team about a contract extension. Mahomes signed a 10-year extension worth a maximum of $503 million making him the highest paid player in the NFL and also the first in league history to ever sign a deal that massive.
According to sources he gets $477 million guaranteed and has a no-trade clause built into the contract. The majority of the contract will consist of a $10 million signing bonus, $124.7 million in base salary and $337.2 million in roster bonuses over the life of the deal.
The former NFL MVP lead the Chiefs to their first Super Bowl victory in 50 years this past season over the San Francisco 49ers where he also earned MVP honors. His 10-year extension is the longest amongst active players in the NFL since Dallas Cowboys All-Pro left tackle Tyron Smith signed an eight-year contract back in 2016.