Rockets: The Good, The Bad & The Bubble
Team Prepare For Completion Of The 2020 NBA Season At Disney Facilities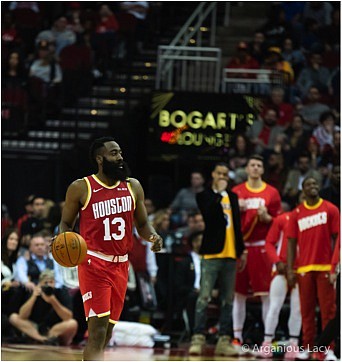 As the NBA prepares to restart their 2020 NBA season that was cut short by the COVID-19 global pandemic that quarantined individuals including NBA superstars, there has been a plethora of complaints from players not accustomed to what they consider lower standards than what they are used to. There has been videos and post made on social media highlighting the living conditions and the food.
Two players have restarted the quarantine process for breaking protocol to go and get food from establishments outside of the bubble. One of those players was Houston Rockets forward Bruno Caboclo. He broke the mandatory 48-hour room rule players must adhere to once they get to Orlando.
One team that is not complaining about being stuck at ESPN Disney for the next three months is the aforementioned Houston Rockets. All of the players who have reported so far have very positive attitudes due to the fact that they are focused on a bigger goal than eating from five-star restaurants. Rockets center Tyson Chandler told the media on Tuesday that the complaints are just a bunch of distractions.
"There has been a lot of talk from the outside about the food and other things and I understand it from both sides," said Chandler. "We will figure it out and get through it. For those people that are on the outside they can (gestures to be quiet) because they are not in here.
One very important factor Houston is going to have to figure out is when they can get their All-Star guard, Russell Westbrook into camp. The former NBA MVP took to social media on Monday to announce that he had tested positive for the coronavirus before the team departed for Orlando. He must pass an extensive number of tests before the NBA will allow him back on the court.
"I know Russ personally and he has been so good about everything that we try to do," Rockets head coach Mike D'Antoni said in his press conference after practice. "He is first in the film room. He always asks good questions. Speaking up in the locker room when he has too. He has been a great leader and teammate and that's all you can ask for."
Houston received a late delivery on Tuesday night as the NBA MVP candidate and the league's leading scorer James Harden finally arrived at Walt Disney World. Harden, the six-time All- NBA selection put to rest the rumors that he may have contracted the coronavirus as well by showing up ahead of schedule.
"Really happy that James is here," D'Antoni said to Mark Berman from Fox 26 Houston. "Now we'll just wait for the team to be completely whole with Russell (Westbrook) and Luc Mbah a Moute (arriving). Good first step. I'm just really glad that James is here."
The Rockets played their first five-on-five game against each other and according to reserve guard Austin Rivers it went better than expected.
"I was expecting basketballs to be flying all across the court and just a bunch of wild shots going up," Rivers said. "But it was a really good practice."
Houston will be in action on July 31st against the Dallas Mavericks.