Astros Foundation and Dusty Baker partner to distribute 3,000 protective masks to Houston's homeless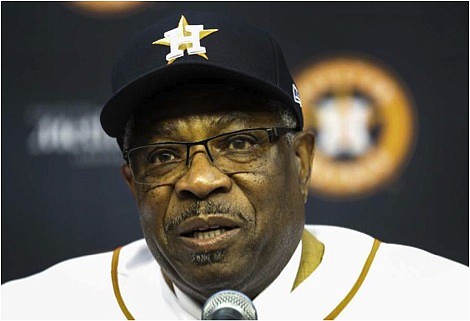 Dusty Baker brings his 50-plus years of baseball knowledge as a player and manager to the Astros, but one of his biggest contribution has been helping Houston get through this global pandemic caused by COVID-19.
In June Baker made a donation to the Houston Food Bank along with Alex Bregman's Cares Charity who launched FEEDHOU to raise $1 million for Houston residents in need of food due to being unemployed from the quarantine order that was set by the city in early April.
On Thursday the Astros announced that Baker has partnered with the Astros Foundation to donate 3,000 protective masks to individuals in homeless encampments in and around the Houston area.
"Our goal is to spread the love, not the virus," Baker said.
The Astros Foundation has also made several donations during the pandemic, including to the Texas Medical Center, Houston Food Bank, Houston Fire Department and Kid's Meals.
Community partners, including the Houston Police Department, SEARCH Homeless Services and Star of Hope, are assisting with the distribution of the masks, which begins this week.
"SEARCH and our partners are connecting with men and women who are among our community's most vulnerable to offer access to housing and healthcare," said Thao Costis, President and CEO of SEARCH Homeless Services. "What a needed gift of masks by the Astros Foundation so that people who are homeless can protect themselves and each other as we all build our community's health together."

Assistant Chief of the Houston Police Department, Wendy Baimbridge also expressed gratitude on behalf of HPD for partnering with such great community programs.
"Our Homeless Outreach Team is grateful for this opportunity," Baimbridge said. "It can open up communication between us and this community as well."
The Star of Hope Mission which sits blocks away from Minute Maid Park, will be the biggest recipients of the masks donation as they provide multiple services for the unfortunate citizens of Houston.
"We are blessed to have the Astros Foundation as one of our supporters and community partners," said Hank Rush, President and CEO, Star of Hope Mission. "The protective masks we received from this generous donation will help us continue to reach out and care for the homeless in our facilities with confidence during these uncertain times."