Strange Beginnings
Astros win home opener against the Mariners 8-2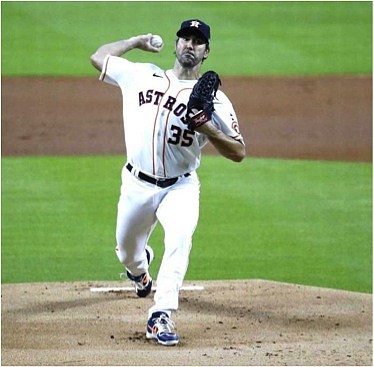 Houston, TX- The crowd size may have changed, but the results are still the same. After having the season delayed for nearly three months due to COVID-19, the Houston Astros (1-0) finally opened their 2020 MLB season with a win over division foe Seattle Mariners (0-1) by a score of 8-2. The victory tonight makes the Astros 19-1 in the last 20 games dating back to last season and 11-0 in Minute Maid Park against the Mariners.
"That was the strangest opener of my career," said Astros manager Dusty Baker on not having fans in the stands.
Baker, 71, earned his first regular season win with the Astros and also managed his 3,500th regular season game of his career and was as happy for this one as he was for all the others because of the win.
"I didn't even know it until the announcer said it after the game," Baker said. "I don't really pay attention to those kinds of things, I just wanted to win this first game. As a manager you are always thinking about that first game.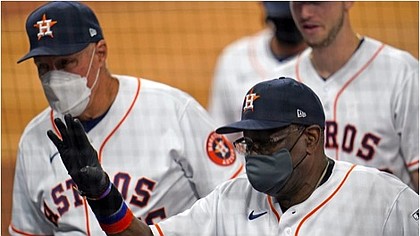 The Astros have now won a franchise record eight straight games on Opening Day (2013-20). This is the longest active winning streak on Opening Day and ties the longest in MLB since the Orioles had an eight-game streak from 2011-18 per Elias sports bureau.
2019 American League CY Young Award winner, Justin Verlander (1-0) made his 12th Opening Day start in his career and continued his domination on the mound pitching six innings and giving up only two runs that came off of solo homeruns by Mariners outfielder Kyle Lewis in the top of the first inning and third baseman Kyle Seager in the top of the fourth.
"You can come up with the best game plan in the world and you can abort it three pitches in, which is basically what I did," said Verlander who won his 226th game of his career. "I was able to adjust quickly and have success."
Verlander ended the night striking out seven Mariners on 73 pitches in which 48 of those were strikes. Three relievers including two making their major league debuts in Blake Taylor and Enoli Paredes closed out the game for the Astros.
Opposing pitcher Marco Gonzales (0-1) continued to struggle at Minute Maid Park as he finished his night after 4 1/3 innings giving up three earned runs on five hits. He remains winless against the Astros having loss his last five starts against them.
"I thought Marco threw the ball really well," Mariners manager Scott Servais said. "Certainly, the fifth inning got away from us a little bit. They hit some balls we weren't able to convert into outs there. Against a club like the Astros, it's 27 outs, no more."
Houston got off to a slow start trailing Seattle 2-1 going into the bottom of the fifth inning before the bats came alive. Second baseman Jose Altuve drove in designated hitter Aledmys Diaz who had singled earlier in the inning to tie the score 2-2. 2019 A.L MVP runner-up, Alex Bregman also hit a single to drive in Martin Maldonado to give the Astros their first lead of the game at 3-2.