Buffalo Soldiers National Museum Building Vandalized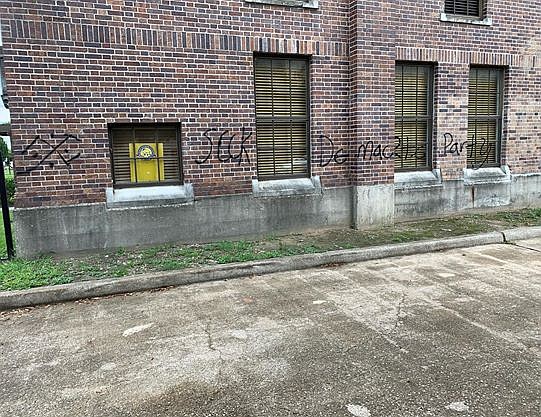 The Buffalo Soldiers seeking answers in the wake of the defacing of the building that houses the national museum.
According to a post on their Facebook page a symbol resembling a swastika and the words "Sucks Democratic Party" were sprayed on the side of the building on National Buffalo Soldiers Day. The day was created to celebrate the contributions of Buffalo Soldiers who fought for against issues of hate, racism, and for freedom.
"This has got to stop, the anti-racism movement must be more powerful than ever to ensure that mankind can survive mentally, physically, spiritually and socially. We are not discouraged, we are not broken but we are wide awake. We are ready for some GOOD TROUBLE in the words of Rep John Lewis." said museum CEO via Facebook.