Turkey Leg Hut Expands Menu with Launch of New Florentine Turkey Leg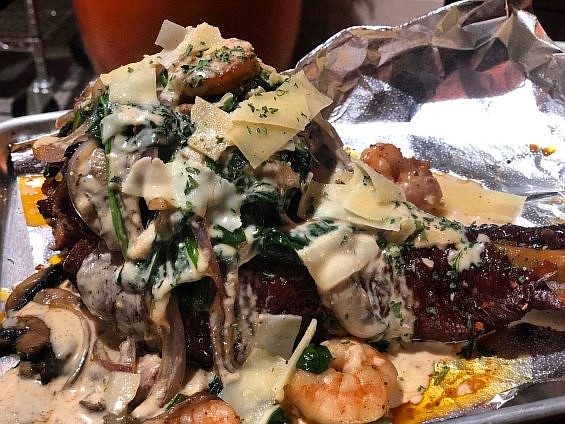 The Turkey Leg Hut (TLH) is expanding their menu with the launch of a new Florentine Turkey Leg on Friday, June 26, 2020!
The new Florentine Leg will feature TLH's world famous oversized, fall-off-the-bone, smoked to perfection turkey leg stuffed with mushrooms, shrimp, spinach, onions and house-made Alfredo sauce, topped with fresh Parmesan cheese!
The Florentine Turkey Leg will join a line-up of signature turkey legs that have made Houston's Turkey Leg Hut famous, from the sharable slow smoked original or Hennessy Glazed, to the incredible Stuffed Turkey Legs loaded with everything from Dirty Rice and Alfredo Shrimp to Cajun Crawfish Mac & Cheese!
The new Florentine Turkey Leg will make its debut at the Turkey Leg Hut (4830 Almeda Rd) restaurant in Houston's Third Ward this Friday, June 26, 2020. The restaurant is currently open Tuesday-Sunday from 11am-8pm, with limited seating for safe social distancing. TLH is also offering carry-out and delivery service, along with two food trucks for walk-up service.
The Turkey Leg Hut reminds patrons at the restaurant and TLH Food Trucks to practice safe social distancing in order to help keep their guests, staff and the community safe amid the COVID-19 pandemic.
The Turkey Leg Hut - 4830 Almeda Rd, Houston, TX 77004