David Vs Goliath
Rockets small ball lineup faces tough test versus Clippers big men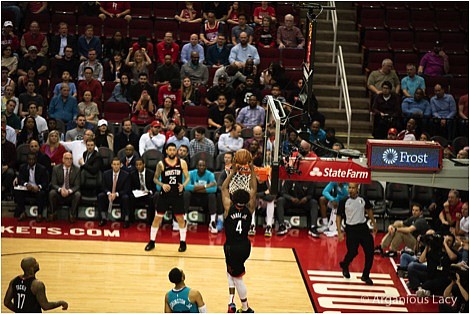 Tonight's matchup between the Houston Rockets and Los Angeles Clippers is a must see as it could potentially be a preview of the 2020 Western Conference Finals. Yes, you did read that right. I believe that these two teams may see each other down the line to determine who will represent the Western Conference in the Finals.
Houston has played the Clippers very well this year by defeating them twice in the three games played. The Rockets has forced Los Angeles to turn the ball over close to 17 times in those games and a quicker smaller lineup may cause that number to go up tonight.
"Houston plays their way and they're going to win their way," Clippers head coach Doc Rivers told the L.A. Times on Monday. "We're going to play our way and we're going to win our way."
The "Micro Ball" lineup that the Rockets have used since trading away their center Clint Capela has been scrutinized by sports media personalities all around the country but has been quite successful for Houston. They are 11-4 since Capela's last game on January 26th and went 9-2 in the month of February. That also has included an offensive explosion by guard Russell Westbrook who had astronomical numbers last month:
33.4 PPG
7.3 REB
6.0 APG
54.9 FG%
L.A., who is coming into the game with a five-game winning streak will look to exploit Houston's lack of size in the paint by sending out their rotation of big men that they have readily available in their playing rotation. They start three players (Paul George, Kwahi Leonard, and Marcus Morris) who stand the same height as Houston's tallest starter in 6-8 forward Robert Covington. Add 7-foot center Ivica Zubac to that lineup and you have a recipe for disaster that caused the Rockets fits in terrible two-point loss to the New York Knicks on Monday.
"Our first three quarters, especially the first two quarters, were lackadaisical," s