It's Zero Degrees for Wing Cravings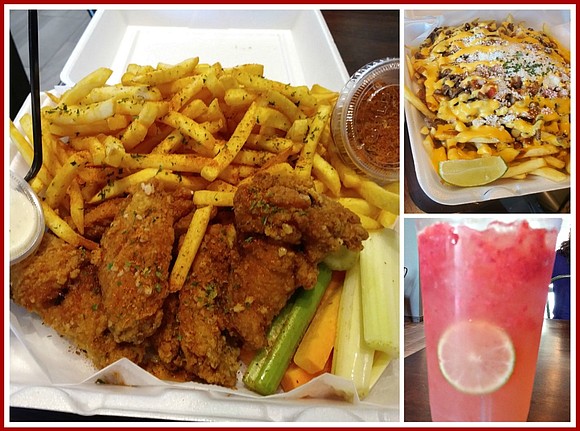 When it comes to chicken, the wings are usually the parts of the bird that I could pass on, mainly because they are the smallest and least filling part of the chicken. I have seen many social media posts about various wing places in town, but in my opinion, I haven't read about any particular place in our Metroplex that is serving an exception wing eating experience.
One day while surfing through the Uber Eats app, my co-workers and I stumbled upon a place called Zero Degrees; we opted for a personal visit. We pounced on this little eatery located at: 1525 Lake Pointe Parkway in Sugar Land, Texas. The restaurant was clean, it looked very small but there was ample room in the back and patio area for those who chose to dine-in. In fact, every time I go back and visit the restaurant is very clean.
They are known for their variety of Bubble Teas, Ice Coffees, and Signature beverages such as the Pink Lychee and Watermelon Slush.

According to their website "Zero Degrees is an Asian-Hispanic fusion chain specializing in high quality drinks and snacks. They place great value on being fresh from the start ever since their launch in 2013. All of their products are carefully prepared with the highest quality ingredients.
The use of bold flavoring recipes in their most popular items sets us apart from the competition. Inspired by the diversity in their own backyard, the owners incorporated local cultures into their menu items. The Chamango, a tropical sorbet bursting with sweet, salty, and spicy flavors was the first drink to put them on the map.
This blending of cultural flavors is clearly illustrated in menu items such as: Carne Asada Fries, Elotes Fries, Cajun Wings, Garlic Butter Wings, and Pop Corn Chicken.
Thus far, my favorite menu combination to eat is: the Garlic Butter Wings, which comes with a choice of French fries or corn, with raw vegetables and your choice of drink. My go to beverage is either the Cucumber Limeade, or the Strawberry Limeade which is listed under the tea section of the menu. Both drinks are refreshing, light and full of flavor. The wings were fried perfectly; they were moist, crispy, medium texture; one could taste the garlic and butter flavors which enhanced the flavor of the meat.
Let us know your favorite dining spots, tag Team Style Magazine on Facebook, Instagram, and Twitter.