Honoring Powerful Women During National Women's History Month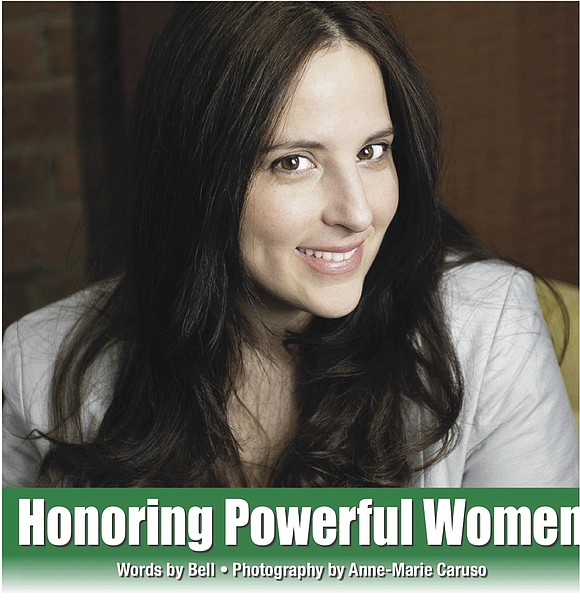 March is National Women's History Month. It encourages us to honor the women who came before us and fought for equality among all races and genders. Hundreds of women have paved the way and continue to pave the way for millions of women today. They simply pass the torch to the next woman. During this month we remember Sojourner Truth, Louisa May Alcott, Susan B. Anthony, Coretta Scott King, Rosa Parks, Katherine Johnson and more. During this month, we will also celebrate International Woman's Day, which celebrates the social, economic, and political achievements of women around the world. These women are making strides in making the world a safer place for young women. Two of these women Jacquelyn Aluotto & Alicia "Kozak" Kozakiewicz sat and spoke with us about some of the efforts they have been making to assist women all around the world.
"Of all the evils for which man has made himself responsible, none is so degrading, so shocking or so brutal as his abuse of the better half of humanity; the female sex." -Mahatma Gandhi
Gandhi spoke those words over 70+ years ago and here we are in 2020 advanced with so much technology, you would think we could finally give an answer to his spirit that we have changed for the better. Instead, according to the U.S. Government, Houston is the largest hub for Human Trafficking. According to the Department of Health and Human Services, of the more than 50,000 people annually trafficked from foreign countries into the United States, a quarter enter the country through Texas. Additionally, at any given time, Texas contains around 25% of the trafficked persons in the United States and almost a third of the calls to the National Human Trafficking Hotline are from Texas. Texas is also a huge transit site for domestic trafficking, with around twenty percent of domestic trafficking victims traveling through Texas.
Jacquelyn Aluotto, a producer, director, and human trafficking activist has been on the front lines in Houston, dedicating her life to shine a light on the crisis and put it on a national stage through award-winning documentaries such as "Not in My Backyard". She created, produced, and directed three new shows proving using her talents to sift out celebrities, activists, influencers, and advocates looking to make a difference on a national platform. During National Human Trafficking Prevention Month (January), Jacquelyn (founder of Real Beauty Real Women) teamed up with Empower, Stand, Serve, Impact (ESSI) for a powerful event, honoring those who have survived human trafficking. The keynote speaker was the first widely reported internet-related child abducted victim and survivor Alicia "Kozak" Kozakiewicz.
Jacquelyn's main focus and dream is to inspire people through socially conscious entertainment that is making a difference and giving back. Although she has worked with many celebrities and received numerous amounts of accolades including congressional recognition for her work, she doesn't just sit behind a camera. Jacquelyn works with local law enforcement in Houston, Texas to save women and children on a daily basis. It is as if she has restless satisfaction as her phone was going off late into the night as we were speaking. Speaking with her about human trafficking was like unlocking Pandora's box. The women that she saves experience: physical abuse, emotional abuse, physiological grooming and it doesn't stop there. The women are stolen from their homes, taken from their kids, forcibly put on drugs, and yes, sometimes when they are saved, they return as they have fallen in love with their abusers. Do you know the amount of struggle it takes to save women dealing with these problems all while being a mother to a little girl yourself? Yet, Jacquelyn does it, has a passion for it, and lives it every single day.