Turning Problems Into Purpose: Teen Entrepreneur Celebrates 10 Years of Business Success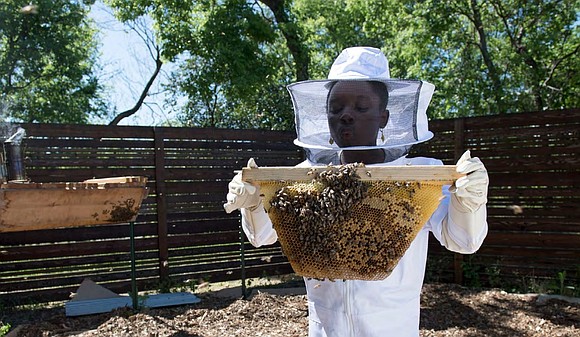 On a hot day, nothing beats a nice tall glass of ice cold lemonade. That perfect blend of lemony tartness with the right amount of sweetness is the best pop to any day. Now take that combination and pair it with a child's curiosity and an unfortunate experience and you get a million dollar idea.
Mikaila Ulmer was just four years old when she became CEO of her own lemonade company. Quite different from the millions of children who open lemonade stands across the country since Ulmer's lemonade had a bigger purpose than just learning business skills and making money. She wanted to save honeybees.
A swarm of bees will send anyone running (which you shouldn't do) due to fear of getting stung. However, in Ulmer's case, getting stung by a bee is crucial to her business success story. Around the same time she got stung by a bee twice, she found a recipe for flaxseed lemonade in an old cookbook belonging to her great grandmother Helen.
"I was so lucky to know my great grandmother, who made sure she passed down her wisdom and traditions like her lemonade recipe," commented Ulmer.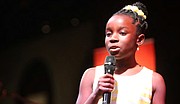 Ulmer's first reaction from the first bee sting was naturally a sense of fear of bees. By the time she got stung again her fear turned into curiosity, as she wanted to learn everything she could about bees. She never knew how important their role was in life. Bees play a major role in crop production and a good number of foods we consume would not exist without the pollination of bees. The more research Ulmer did the more she wanted to know. When she stumbled upon how pesticides, climate change, and other factors threaten the life of bees it set off an alarm in her brain. She had to help save the bees but how? Grandma Helen's lemonade was the fix.
Ulmer thought if she adjusted her grandmother's recipe using honey from the bees and sold the product that she could use her profits to help save bees. From that spark and her parents' support, Ulmer got the wheels of her plan in motion for her Me & the Bees Lemonade and it got her all the way in front of Daymond John of Shark Tank. John became one of the investors and great mentors along with family friend and fellow investor Nina Smith. Before her very eyes, her grandmother's lemonade with extra sweetness from the bee went into high gear with professional bottling, promotions, and high dollar sales. In a few short years, Ulmer's lemonade started to appear on the shelves of major retailers like H-E-B, Whole Foods, and Kroger.
"It made me smile from ear to ear. "To actually see something that you created to be a product that people want to buy is amazing," said Ulmer, whose grandmother was also smiling at how the world was experiencing her lemonade. "It was also a bit unbelievable because a drawing of my face was on my very first bottles. Seeing my bottle in a store also widened my view of how large Me & the Bees can grow, and made saving the bees all year round possible."