Coronavirus: The Background, The Spread, And The Pandemic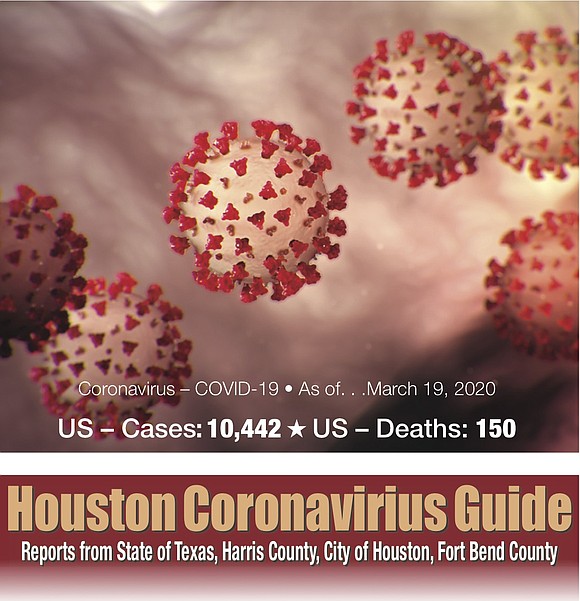 In 2019, Americans were still on a holly high and jolly joy as we put away gifts that were once under the tree and took down our Christmas trimmings to welcome in a New Year. We were preparing to sweep out the old and welcome in the new with visions of peace and prosperity because this was our year! Little did we know that soon our world would be flipped upside down filled with worldwide panic and fear unlike any of us have seen in our lifetime with the coronavirus pandemic.
The coronavirus is a large cluster of viruses that can cause symptoms ranging from the very mild to severe that are common in people and animals according to the Center for Disease Control. The virus originated from animals, bats specifically, that is why early cases were thought to be passed on by animal-to-human interaction but those cases are rare.
The first strain of the coronavirus was noted in 2003 with the Severe Acute Respiratory Syndrome (SARS) in China. Nine years later cases were recorded in Saudi Arabia with the Middle East Respiratory Syndrome (MERS). Now in 2020, we are talking about the coronavirus yet again but a different strain of it.
An assembly of individuals in a country more than 7,000 miles away from the United States started to experience severe symptoms of coughing, high fever, and other indicators of pneumonia. There were so many cases in Wuhan, China that Chinese authorities launched an investigation in December 2019 to learn of the cause behind so many sick individuals. What the people had in common were their association with seafood and live animals at the Huanan Seafood Wholesale Market in the Jianghan District in China. Scientists deduced that the people were infected by the SARS-CoV-2, which is associated with the coronavirus. As more and more individuals were diagnosed, health authorities tried to contain its spread with the largest quarantine in history in the city of Wuhan. But it was too late. The coronavirus had already left the borders of Wuhan and had spread to 15 other cities. When cases of the virus started popping up in Italy, Iran, and South Korea and those new cases began to outnumber those in China researches went back to learn more about what was making people sick.
On January 7, 2020, it was officially confirmed that these individuals were suffering from a new disease that was named the coronavirus, 2019-nCoV. Further research found that the newly named illness was not just something that people picked up at the seafood market but spreading quickly as epidemiology indicated that transmission was being done through person-to-person interactions rather than animal-to-person. By January 30, 2020, almost 10,000 cases in 21 countries of the coronavirus had been reported. Seven of those were in the U.S. And that was the day that U.S. citizens started to pay closer attention since it was no longer an international problem but one growing in our own communities.
Coronavirus Strikes in the United States
After visiting with his family in Wuhan, China, a 35-year-old man in Washington State walks into a clinic to get checked out after experiencing symptoms of coughing and fever. A battery of tests was done including one for the coronavirus. On January 20th, it was confirmed that the man had the coronavirus and his diagnosis became the first official record of the illness in the United States.
During that month the coronavirus became known as a public health emergency of international concern by the World Health Organization (WHO). By March 11, WHO declared it a pandemic and two days later Donald Trump weighed in to deem COVID-19 a national emergency in the United States.
The panic rises nationwide
Today the Coronavirus has been documented in numerous continents, over 135 countries, and in every state in the U.S. And there doesn't seem to be an end in sight. However, researchers are learning more and more about the disease, how it is spreading, the signs and symptoms, ways to contain it and how the public can protect themselves as best as possible.
Together by following the guidelines from officials, practicing social distancing and maintaining good hygiene the coronavirus can be a thing of the past and we can get back to life as we use to know it. Take this extend time to love our family and friends, grow closer to your spiritual power, and be a good steward of your resources.
Sources: CDC, New England Journal of Medicine, The Washington Post, Live Science, New York Times and Wikipedia