Census 2020: Yes, I'm In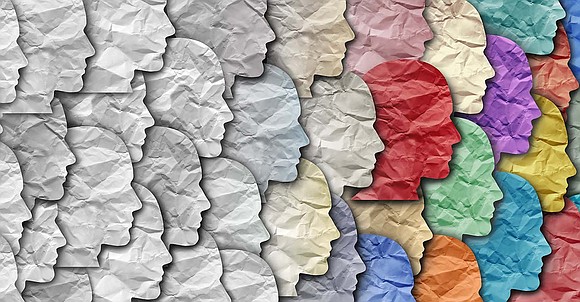 In the wake of seeing if we have a temperature with a prolonged cough, trying to find water and supplies and ensuring we are wearing masks in public, something may have slipped your mind, the 2020 Census. Earlier this month residents across the country received an invitation to participate in the 2020 U.S. Census. It is the population count that occurs every 10 years that counts every living person in the country. Counts are taken via phone, email, and, new for 2020, online. Americans are asked 12 simple questions identifying their race, age, address, and other factors. Responses to these questions determine how federal funds are distributed, where new hospitals, parks, and libraries are built and even helps with the vision for transportation and housing. More than $675 billion dollars in federal funds annually are allocated to various social services according to Census data. Registration for the Census is needed for communities to receive the federal allocations they need to thrive. Taking the Census is telling the world that you are here and you matter so take the time to count you in.
"We are in a political climate where our votes need to matter and our votes will matter if our demographics are counted accurately," said Rodney Waites, Houston-based Program Coordinator for Census 2020. "Many times both black and brown people are a closed-off people and so when we are in certain areas where we can not vote people in but be there for numbers to evoke change our voice can be heard. Without being counted in the Census that hinders that ability. It is not like the Census comes every year so with that being the case we need as many individuals as accurately as possible during the Census so that all individuals that are in and around not only the nation but our local level, our state level, our county level need to be accurately counted so that going forward some of these demographics and some things can be changed."
Diving deeper into who individuals really are, questions ask individuals to say their ethnicity is more than African American but what origin of African American. According to Waites, the Census wants to know how people are defining themselves. "The importance of that is there are so many tiers of who we are the more that there are the more accurately they can be defined, especially in a place like Houston which is the most diverse city in the nation."
Identifying one's true self had posed as a barrier to the Census as some ethnic groups thought punishments would be placed on them if they were found to be let's say an immigrant, for example. It was that fear that hindered the truth of Census counting which would cause a lack of trust in the community. With more education and truth in the message and advanced technology, Waites says the Census is trying to remove all previous barriers felt. "This information is private and secure and you will not be fined, penalized in any realm for putting the truth down."
The Census is also engaging more organizations to help spread the message of the importance of being counted. Just this week over 40 national and state-based partner organizations launched Black Census Week with a seven day social media campaign to increase Black participation in the Census before Census Day on April 1, 2020. The National Coalition on Black Civic Participation launched this initiative as a way of regrouping to get people counted since the COVID pandemic won't allow previously planned events to occur or allow field organizers to go door-to-door. Marc Morial, National Urban League President & CEO stressed, "This pandemic is as bad as we feared it would be, but we must move forward. We must encourage our people to fill out the forms online. The Census is power and we must be counted."
Despite the impact that the coronavirus has made on the U.S., Waites indicated that a good number of responses had already been received from individuals who had completed the Census. However, more work still needs to be done to get more people registered for Census 2020. The biggest way they are tackling that issue is with education.
U.S. Census Director, Dr. Steven Dillingham visited the hard-to-count areas in Houston in African American and Hispanic populations to educate citizens to ensure all questions are answered properly thereby decreasing inaccuracies. The Rainbow Housing Assistance Corporation, a nonprofit organization that provides service-enriched housing programs for residents of rental housing communities throughout the country, is already incorporating census awareness in their programming to help citizens complete the Census.
Waites could not stress enough the importance of completing the Census but not just registering for it but doing so accurately. The numbers that come from Census data collection are paramount especially in the Black and brown communities where there are options for certain benefits, subsidies, and assistance. The more accurate the data is the better the needs of the community can be addressed.
For more information on how to get registered for the 2020 Census, visit census.gov.