Mandatory Masks: Living the New Normal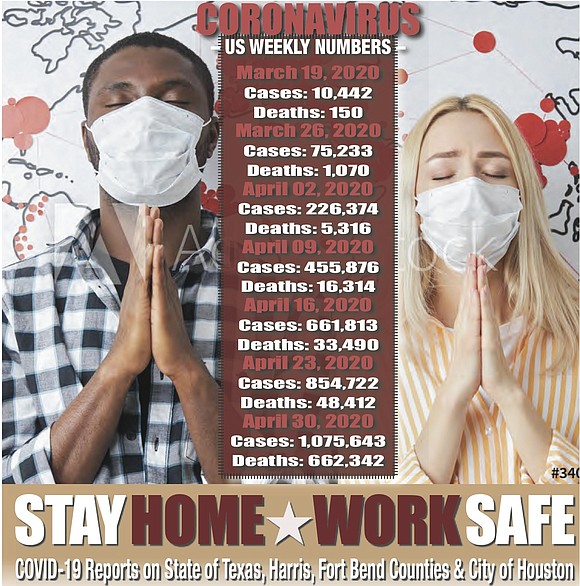 "We are still in the thick of it," said Harris County Judge Lina Hidalgo at a press conference where she gave updates about the state of the county during the COVID-19 pandemic. Although the curve seems to be flattening, Houston has yet to reach its peak and new admissions of patients with the coronavirus are still occurring. This information coupled with research from the Center for Disease Control (CDC) and others is of great concern for Judge Hidalgo and other leaders to the point that they can't comfortably relax any precautionary measures that they have already taken. Saving lives is always at the forefront of Judge Hidalgo's mind in every decision made in this crisis and why she issued a mandatory mask order on April 22nd.
Calling the mandate something "we have to do for the sake of our safety, our lives and our economy," Judge Hidalgo issued the face covering order to begin April 27th and end May 26th. The mandate required anyone over the age of 10 to cover their mouth and nose with some type of face covering including masks, scarves, bandannas, handkerchiefs, or t-shirts when out in public. Evidence has shown this practice with social distance has been the most effective line of defense with battling the spread of the coronavirus.
Anyone found not obeying the order would be issued a fine of $1,000. Many exceptions to the mandate included exemptions to those with health and/or mental conditions where a mask could hinder healthcare, as well as when one is at home or doing activities as driving or exercising alone and eating.
No sooner had the words left Judge Hidalgo's mouth came the backlash from the state governor's office on down. Governor Greg Abbott said no local government could issue such a mandate with a fine even though he recommended Texans to wear masks. Lieutenant Governor Dan Patrick said Judge Hidalgo was abusing her authority and understood why some were angry. Other leaders called the action a government tyranny. A local doctor took it a step further by formally suing the county judge to block the order citing that it was a violation of citizens' constitutional rights. Harris County Sheriff Ed Gonzales, Houston Mayor Sylvester Turner, and Houston Police Chief Art Acevedo said they would not order officers to issue fines for noncompliance but instead would give residents a mask as the goal with all precautions is to keep people healthy, safe, and educated.
Following the governor's comments, Judge Hidalgo said the implementation of the fine was to let the public know the seriousness of wearing a mask. The fine was not the intent of the order. She also issued the following statement:
"Harris County is the epicenter for the COVID-19 crisis in Texas and face coverings are one of the only weapons we have to stop the spread of the virus and reopen safely. We have a face covering order today and we'll still have a face covering order tomorrow. In practical terms, the governor's order doesn't change much because, like every order we've issued so far, we'd made it clear that the priority was education. The fine was there as a signal of how vital mask wearing is, and in many ways, the community got that message. It's been disappointing to see folks politicize public health, and I hope this means they'll go back to focusing on health and safety instead of politics. As we have in the past, we will amend this order to conform with the governor's."
Judge Hidalgo may not be able to require citizens to wear masks, however private businesses still can. Several businesses have already started to make all employees wear masks and have encouraged their customers to do so along with limited the number of shoppers on the premise, enforcing social distancing, and disinfecting their property daily.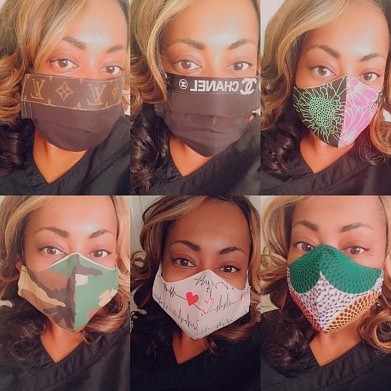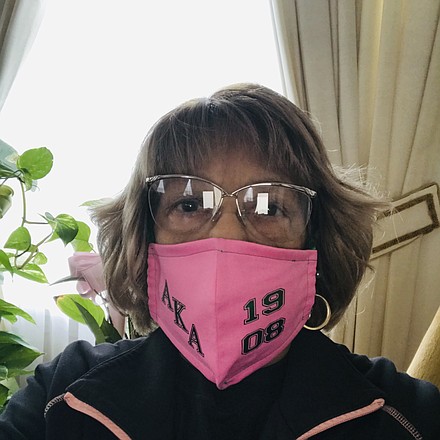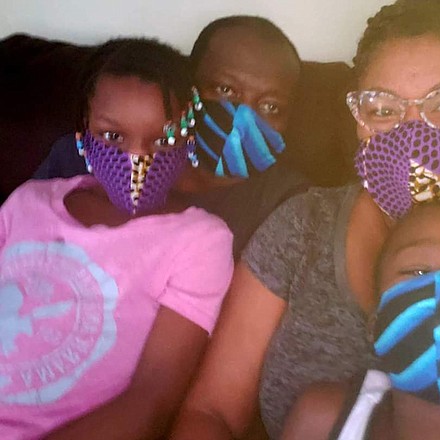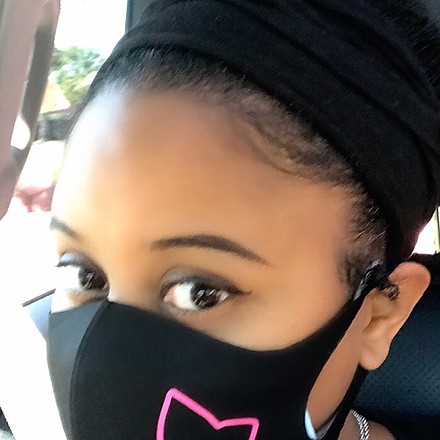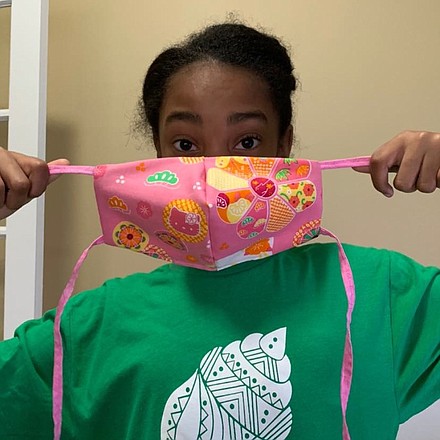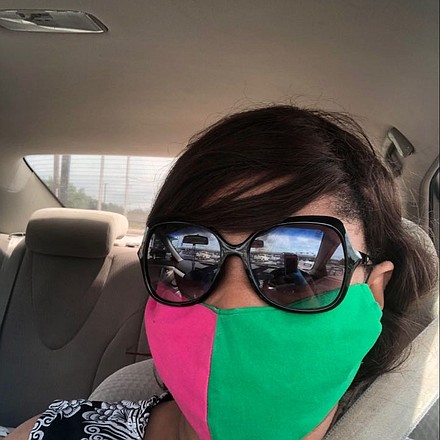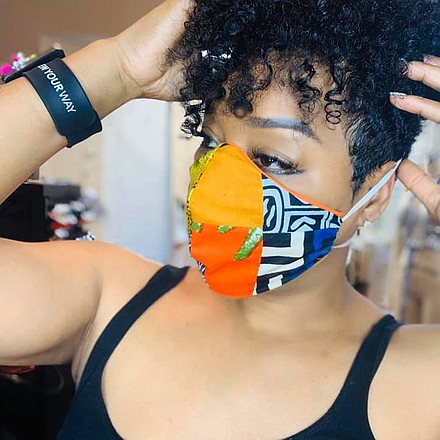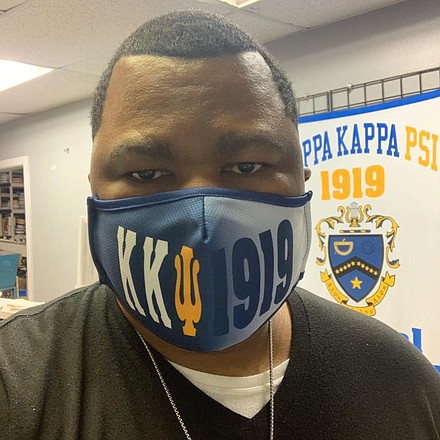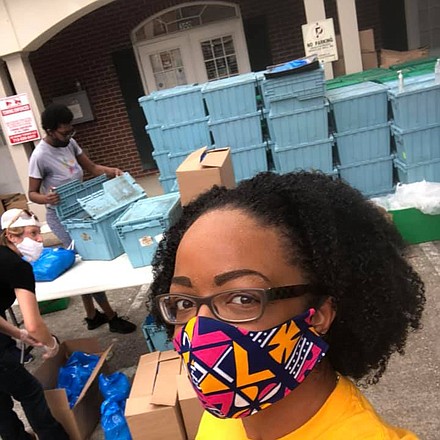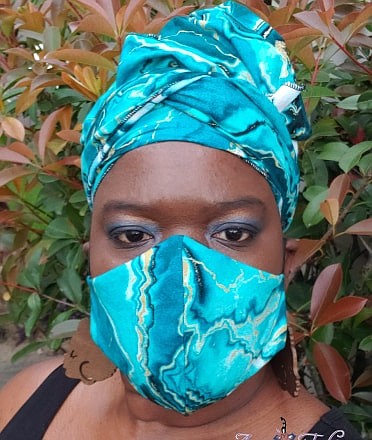 The New Normal
As Texas begins to reopen the state using the multiphase plan outlined by Gov. Abbott, Harris County and Houston officials remain meticulously cautious with Judge Hidalgo saying the new norm is to wear masks, gloves, and be socially distant.
The CDC is recommending the use of scarves, hand towels, bandanas, and even coffee filters as materials to make homemade masks. Cotton and tightly woven fabrics are suggested too. According to the CDC website cloth face coverings should meet the following requirements:
• fit snugly but comfortably against the side of the face
• be secured with ties or ear loops
• include multiple layers of fabric
• allow for breathing without restriction
• be able to be laundered and machine dried without damage or change to the shape
There are ways to make masks via two methods, sew and no sew, on the CDC website as well as other sources.
All are encouraged to wash face masks daily either in a washing machine or hand washing using soap and water.
Be very mindful of how a mask is put on and be especially careful when taking it off. The World Health Organization (WHO) encourages the cleaning of hands with soap and water or using an alcohol based sanitizer before putting on a mask. Once the covering is on the face, make sure the mouth and nose are completely covered with no gaps between the face and mask. Also, avoid touching the mask while in use. Remove the mask if it becomes damp and never use a single-use mask more than once. When removing the mask, exhibit caution by using the ear loops far behind the ears and discarding in the proper container. Followed by cleaning hands using the above mentioned method for at least 20 seconds.
As the new normal is taking over, Houstonians have not lost their sense of style. From masks that represent colleges, sports teams, and businesses to ones that support charitable causes, state messages, and represent faith in a higher power, facial masks fashion is a trending topic that all can have fun with various colors and patterns.
Ivette and Marcus Colvin made it kids' choice when it came to their family's masks. Little brother Konnor's favorite color is blue and purple is big sister Khloe's favorite color. Getting the patterned purple and blue masks also happened to represent Ivette's college Prairie View A&M University and Marcus' fraternity, Phi Beta Sigma Fraternity, Inc. Gwendolyn Brinkley, Shalondra Moore, and Felicia Gilbert's mask fashion were inspired by the membership that all three share in Alpha Kappa Alpha Sorority, Inc. whose colors are pink and green. Felicia said the bonus for her wearing the pink and green mask is to commemorate her 25 years as a member of the organization.
"I am proud to wear my AKA mask in an effort to maintain my safety and the safety of others around me," said Felicia.

Deshara Goss who stays out in the community working hard said her mask fashion was a way to express herself. "If I'm going to wear one I'm going to be stylish and different."
Rosa Terrance Green is a nurse practitioner serving on the front lines of the COVID fight. She has a different mask for every day of the week. Her co-workers always love to see Rosa coming to see which mask she is wearing that day.
Walter Williams has added masks to his business line. He already has a well established custom apparel company and saw making masks as a way to keep his employees paid and fulfill a need. To date, Walter and his team have created masks for over 20,000 people. He makes all versions – disposable (10 for $20), filtered, custom (starts at $20) – whatever one likes he can do.
Trinity Newman is also in the mask making business. She started creating custom masks because she wanted to push people to wear them. "People are more inclined to wear a mask if they think it is nice looking or they can identify with it, "said Newman whose masks range in price from $15 to $25.
Houston, let's get masked up!