Millions Show Selfishness By Not Social Distancing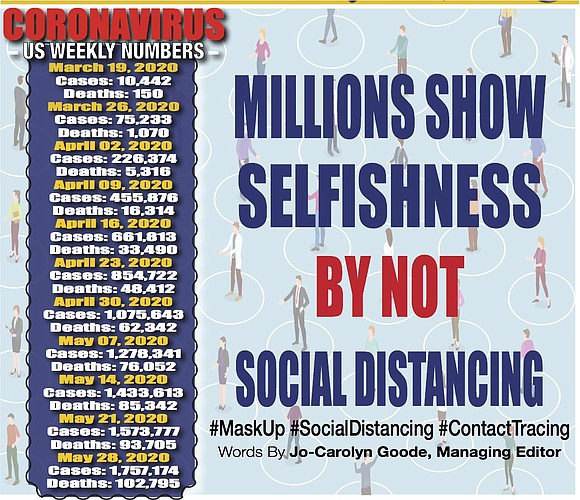 Although health officials know more about the coronavirus than they did when it first made light in December 2019 in China, they are still don't know everything. Medical personnel are still learning all aspects of the illness from the way it spreads to how it attacks the body. Version of it may be linked to new illnesses found in children. Treatments are continuingly being tested. A vaccine has not even been found. And there is still so much more that is unknown about COVID-19.
Sure you may be healthy now showing no signs and symptoms but tomorrow is not promise to anyone. Why tempt fate like that. Realize the global pandemic has changed our world and the way we live and interact with one another has to change in order for it and us in it to survive. That is going to take the help or cooperation of every person in this city, state, America, and the world.
We must wear masks when out in public. We must practice being six feet apart from each other. We must follow the guidelines of governmental officials. For so long we have been behind the ball of this thing and now is our time to try to get in front it.
Be smart. Be responsible. Think of others. Stay safe. Wear a mask. Social distance. We are all in this together.