Teneshia Hudspeth Becomes First African- American Female Elected To Harris County Clerk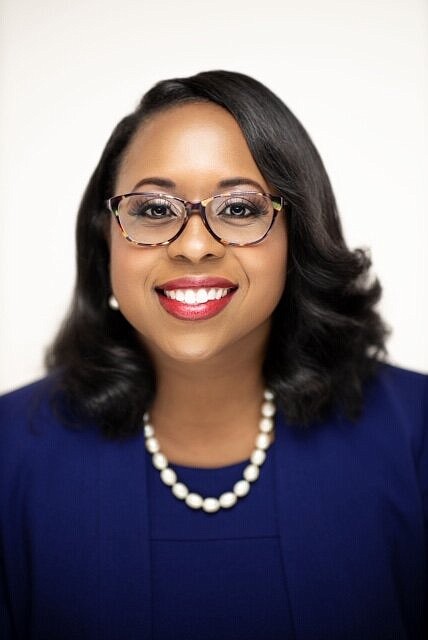 Teneshia Hudspeth makes history as the first African-American woman to be elected Harris County Clerk. Hudspeth received 833,345 votes defeating Republican candidate Stan Stanart in the November 3rd General Election.
"I am grateful to Harris County voters and humbled by their support," said Hudspeth. "I also want to thank my campaign staff, volunteers, and all those who helped me get here."
Last January, Hudspeth became the first African-American woman to serve as Chief Deputy for the Harris County Clerk's Office. She was promoted to this position by County Clerk Diane Trautman who resigned last May for health reasons. Hudspeth continued her duties under Chris Hollins who was appointed interim county clerk until a new clerk was elected.
"So many things have occurred in a short period of time and campaigning during a pandemic is no easy task, so I am truly thankful for the opportunity to serve the residents of Harris County," added Hudspeth. "The County Clerk's Office provides so many important services and I intend to make the necessary improvements to better serve the public."
Hudspeth plans to focus on improving customer service and launching an out- reach program to educate residents about the functions of the clerk's office, something she is very familiar with since she has worked there for more than 15 years.
Although the county clerk will no longer manage elections, due to the creation of a separate election administrator's office, the Harris County Clerk's Office has many other important functions. The office records and maintains the records of Commissioners Court, the Probate Courts, and the County Civil Courts. It also issues marriage licenses, birth/death certificates, DBAs, and property records.
Hudspeth will take office immediately following the official canvass of the election, no later than November 17, since Tenishia Hudspeth Harris County Clerk this race was a special election for a term that continues through 2022.
For more information, www.CClerk.HCTX.net