Coline Creuzot debuts new single "ALONE"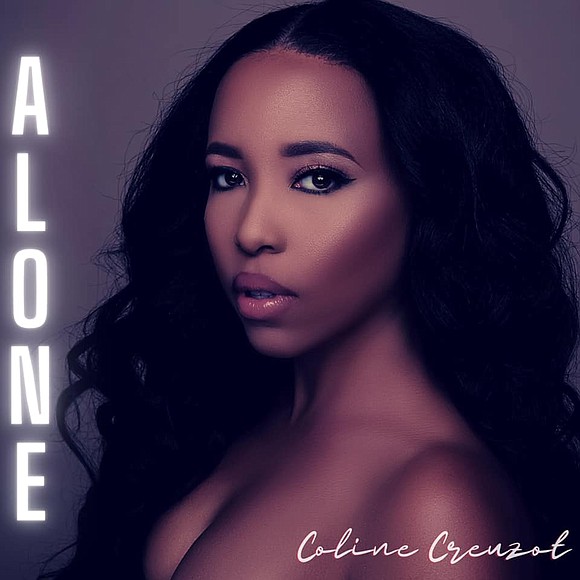 By Reginald Dominique - @iamReGGo
Houston's own, Coline Creuzot is back with new music and it is exactly what we need right now.
Although Creuzot moved to Los Angeles a few years ago after signing a publishing deal with Sony/ATV, that has not stopped her from putting a pen to pad to continue pushing her musical career. Granted, a Houston girl at heart, she frequently returns to visit and is the granddaughter of Percy Creuzot Jr., who opened the first Frenchy's Chicken in 1969.
No stranger to the charts and airwaves, Creuzot was named "an artist at the forefront" by Ebony Magazine and in 2016 Coline's single, 'Truth Is' peaked at number 24 on Billboard's Urban A/C charts.
We caught up with Coline to get an insight on her latest single, "ALONE" and what more it is that we can expect from her in 2021.
(RD) What is the influence behind "Alone"
(CC) ALONE is the 1st single from my upcoming EP. I started recording this project in the beginning of quarantine. So many things were changing and uncertain, music has always been therapy for me, a way for me to express myself. I was able to link up with Major (MLB Productions) a producer from Houston who I actually met via Instagram (I love working with fellow Houstonians). We created a sound/lane for this EP.
(RD) What's different from this sound vs your past?
(CC) This project is a vibe. The songs are chill but heartfelt. As a whole this EP will talk about all aspects of love and relationships and the different stages we go through in relationships. I have released only singles in the past, this will be my debut EP.
(RD) What can we expect in 2021 from you in reference to music?
(CC) More music! The EP will drop in 2021. Depending on whats happening with COVID, I would love to hit the road and tour.
(RD) What is the tone you want to set with your new music?
(CC) My goal is always to make people feel something. Through my writing, the vocals and performance. That's what makes music so amazing. It connects people and has the power to heal, help us through things, make us feel good etc. This new music is me, stripped down, with a vibe that flows throughout the entire EP.
"ALONE" is out now! Available on all digital platforms!
Coline's Social Media Networks:
Twitter: @ColineCreuzot
Facebook: Coline Creuzot
Instagram: ColineCreuzot
YouTube: CreuzotChic