Houston Returns to Reality TV Thru Season 3 of Ready to Love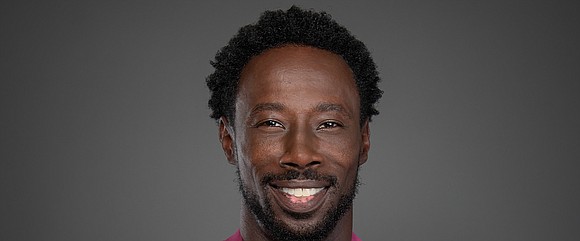 The City of Houston is returning to reality TV this Friday on the OWN Network via season 3 of Ready to Love. The hit dating show chose 20 Houston singles, including Majic 102's Quiet Storm voice, Kris "KG Smooth" Green, to quarantine on a resort in search for love. We got a chance to sit down with the native Houstonian and host of the show, Thomas "Nephew Tommy" Miles and KG Smooth, to exclusively discuss casting, filming, and love in the time of corona!
Three's a Charm!
Season 3 is not only special to Nephew Tommy because the cast comes from his hometown. In our interview, he talked about how strict precautions had to be to take place during the pandemic.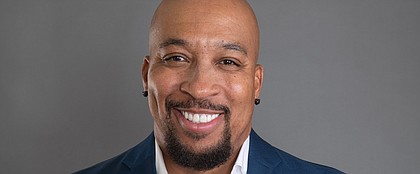 "I was so scared to fly", he said, "that the OWN Network had put me on a tour bus and drove me 12 hours to the resort." Once at the resort, "You are tested and placed in quarantine in your room for a week, with no human interaction," said KG. They then go on to talk about being tested constantly to ensure everyone's safety. If you are grimacing at the thought of how painful it must have been, you can relax. "They test you by your nose just twice, all other test are done by testing the antibodies in your blood with a prick of your finger", said KG.
Even Nephew Tommy talked about being tested over 20 times and he didn't mind at all. Being on the resort is also new to the Ready to Love show. The location of the show was chosen to ensure safety measures. "I think it was a great idea because no one could leave to say they had to get their kids or any other distraction, it's just the singles there getting to know each other," said Nephew Tommy.
KG spoke to how beautiful the resort was and how the environment was conducive for "finding love." "Oh we get it in! Not sexually, (lol) but things definitely heats up! You are in for a treat, this Houston cast is wild."
Do you recognize me?
Something Houstonians love to say "Houston is a BIG small city." Meaning, we tend to be less than 6 degrees separated from each other. However, KG said had never met these group of singles in the cast before. We could not agree more.
As we looked over the cast and their businesses, non of their names rang a bell. It was as if they were hiding in plain sight. In fact, the only name we recognized was KG Smooth, and we thought to ourselves, was this staged?
Nephew Tommy rang in, "Absolutely not! I didn't know KG was going to be a part of the cast until I got to the resort and saw him. I said hey that's my Quiet Storm boy right there."
"People know KG Smooth, but they don't know Kris Green. On the show I am not my radio personalty. I am myself and it felt good to show people Kris," said KG. And here we thought radio personalities had their pick of the litter! KG went on to say how he went into the show not having any expectations, but to simply enjoy the experience of trying to find love. He even talks about how they all had to disconnect their social platforms until filming wrapped.
The world is watching....and not in a good way.
Disconnecting from all social platforms made it hard for the cast to keep up with the news. When asked how he kept himself mentally healthy despite the world being on fire. KG talked about disconnecting socially taught him how to create boundaries. Of course, due to his line of work, he had to reconnect his social accounts, but that he now spends less time on the platform vs prior to filming.
Nephew Tommy talked about creating his monologue entitled An America Without Black People to educate people on the state the world would be in if black people did not exist. "I don't feel pressured [as a celebrity] to speak on these issues, it's an obligation. Creating my monologue was me contributing [to the discussion of black lives mattering]," said Nephew Tommy.
What's Next?!
Season 3 of Ready to Love premieres this Friday, October 23rd 9/8c only on the OWN Network. For KG, and his abs, of course, he is radio career Majic After Dark, The Quiet Storm on Majic 102.1, as well as, his modeling career. He is also launching his voiceover company, KFYE: Khocolate For Your Ears (spelling) where you can book him for all your voiceover needs.
As for Nephew Tommy, not only did he just launch his monologue, but he's working on a plethora of projects. He's prepping for the return to standup and wrapping up a demo for a new show he wants to launch in Houston entitled My Houston. The daytime TV show will showcase the city's beauty, food, art, and so much more. If you know him for his prank calls, you'll be happy to hear that a screenplay has been written for him to bring them to the silver screen called You Play Too Much. The movie will be about a radio personality who pranks a gangster and finds himself in a world of trouble. While we wait on these projects to release, tune in with us every week to watch Ready To Love. Make sure you are following us @HoustonStyle and our Media Personality @TotallyRandie on Twitter as we live tweet!
To view Nephew Tommy's monologue: An America Without Black People, you can visit www.ThomasMiles.com
-