Rockets must dig deep to stave off elimination in Game 5 against the Lakers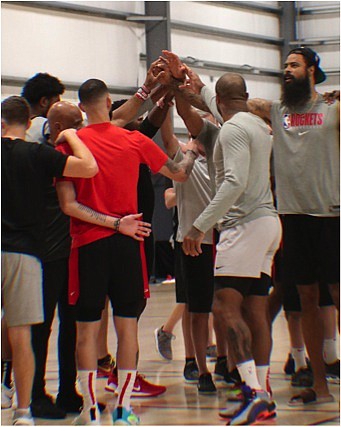 The Houston Rockets will be in a familiar place in Game 5 of the Western Conference Semifinals on Saturday inside the bubble at Disney Orlando as they face the Los Angeles Lakers down 3-1 in the best-of-seven series. They faced elimination late last month against the Oklahoma City Thunder in the first round and was able to come away victorious in Game 7 thanks to a huge defensive effort by superstar James Harden.
Unfortunately, this time they will need to defeat a team with three future NBA Hall of Fame players in three straight games in order to advance. Can it be done? Yes. But the odds are not in the Rockets favor as only 12 teams in history have been able to overcome such a deficit with Houston being one of those 12 back in the 2015 Western Conference Semifinals against the Los Angeles Clippers. They also witnessed it this year in Round 1 when the Denver Nuggets overcame a 3-1 deficit to defeat the Utah Jazz.
"There's a lot of guys that when we had our meeting that were in the room that have come down from 3-1 and have won," Rockets head coach Mike D'Antoni said. "I did it in Phoenix against the Lakers. James did it against the Clippers. So, they've done it.
"Denver just now did it against Utah. So, yeah, it's a one-game series. We've got to play to win one game. Then, the one thing we talked about is we want to give them our best shot. If our best shot's not good enough, so be it. But we have not given in the three losses our best shot. We need to get back to that."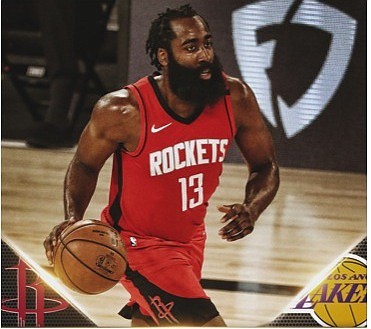 In order for the Rockets to become the 13th team in history to pull off such a difficult task, a lot of things must transpire in their preparation and on-court execution.
Shut Down the Reserve Tank
Houston has done an adequate job on Anthony Davis and Lebron James for the most part in this series. Every analyst will tell you that they will always get their points on the offensive end, so that is to be expected. Where the Rockets are coming up short is stopping the Lakers reserves from making an impact in the game as they have scored 152 points in four games led by guard Rajon Rondo's 12.5 points per game. They have to minimalize the touches and open looks in Game 5 in order to be successful. Houston will also need more production out of its own bench who has produced just 74 points in the series.
The Rockets were dealt a huge blow on Friday as reserve forward Danuel House Jr. was suspended for the rest of the season for breaking NBA COVID-19 protocol by having an unauthorized female guest in his room overnight. That takes away a huge "Two-Way" player for Houston as House has been an intricate part of the Rockets rotation which only plays up to eight players.