New Luxury Spa Coming To Houston Heights This Fall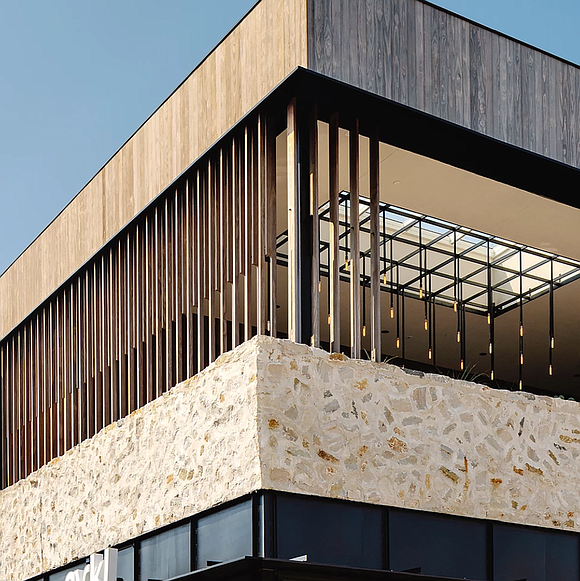 Thrilled to announce the upcoming opening of Houston's newest hotspot: E L L E É salon + spa —a luxury salon + spa founded by Lesha Wincher, Miss Houston USA 2018 & former NFL cheerleader. Opening its doors in mid-September, E L L E É was designed as an oasis to escape everyday life.
Committed to providing the most tranquil and rejuvenating experience with state-of-the-art equipment & products, Wincher's mission is for the salon + spa to simply be an unparalleled destination that leaves a lasting impression on each client.
While the modern design and efficacious brand partners like Biologique Recherche and ORIBE certainly don't hurt the salon's stunning curb appeal, the real draw of E L L E É, is the perfect balance of relaxation and luxury that you feel upon arrival. The talented staff will be catering to your every request with their unique, personal approach and vast treatment menu, so you'll be sure to find your service soulmate and leave with an experience that exceeds your expectations.
THE SALON
· E L L E É salon + spa, IG: @elleesalonandspa
707 Yale St., Suite 200 Houston, TX 77007
State-of-the-Art Facility & Treatments including:
o Facials, Waxing, Tanning, Massages, Laser Hair Removal, Hairstyling, and more!
THE FOUNDER, LESHA WINCHER
· Raised in Houston, TX, Wincher has always gravitated towards beauty, particular in the interconnectedness of inner and outer beauty, fascinated by beautifying the inside of an individual can makeover an appearance, too. After graduating from the University of Houston, and being a 4-year NFL Cheerleader for the Houston Texans, Lesha was crowned Miss Houston USA 2018. Following her reign, Lesha pursued a Master's degree in Human Resource Management from Houston Baptist University, where she is presently pursuing her Doctorate of Executive Educational Leadership. With her educational background and mission to help invidiauls feel their best, Wincher ideated E L L E É salon + spa to provide both women and men unlimited luxury for mind, body, and soul.