Greater Houston Partnership's New Hire to Address Racial Inequities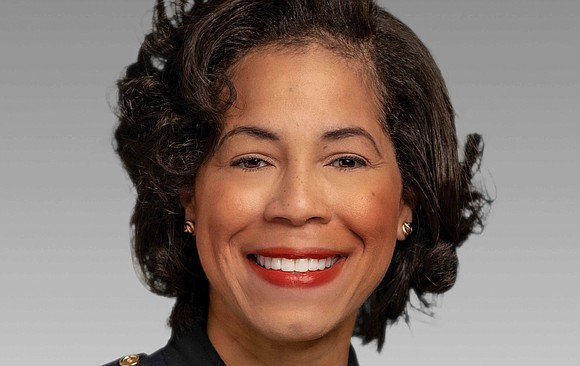 Houstonians love their city. The diversity, weather, nightlife, shopping experiences, and the medical center are just reasons why some who live here couldn't image living any place else. The folks at the Greater Houston Partnership understand that better than most since part of their job is to brag about Houston every day. Since 1840, the GHP's purpose has been to make Houston the best place to live, work, and build a business. With the addition of LaTanya Flix, as the new Senior Vice President of Diversity, Equity and Inclusion, they have one more person added to their team.
Barely with a month under belt, Flix joined the GHP last month filling the newly created role where it will be her responsibility to lead the organization's One Houston Together initiative that will target racial inequities in the region. GHP's stance is Houston is well known to be America's most diverse city but now the GHP wants Houston to be America's most inclusive and open city in a true effort to offer "opportunity for all." Another responsibility of Flix is to serve on the executive staff liaison to the Racial Equity Committee and work with the Partnership's Human Resources team to create and implement an internal DEI strategy.
"LaTanya is a native Houstonian who brings with her extensive knowledge of regional business priorities and Houston's nonprofit sector," said Bob Harvey, President and CEO of the Partnership. "She understands the importance of having a coordinated and intentional focus on equity to maintain economic growth and the vitality of the Houston region for all residents. I'm incredibly pleased to welcome her aboard and look forward to her advancing our efforts in this arena."
Flix has 20 years of industry experience with the most recent coming from her position with CauseAdvance where she customized equity, strategy, and organizational development services to clients in Houston and across the U.S. She also worked in similar positions with the Greater Houston Community Foundation, The Women's Resource of Greater Houston and the Fifth Ward Community Redevelopment Corporation.

"I'm excited to assume this role as a way to continue to leverage my expertise in the city I love and call home," Flix said. "Houston needs a coordinated and intentional focus on equity to advance the economic growth of our region for all Houstonians. I believe the Partnership is uniquely positioned to lead on this effort."
Flix holds a Bachelor of Arts in Sociology from Trinity University and earned a Masters in Public Affairs from the LBJ School of Public Affairs at the University of Texas at Austin. She also completed a fellowship in Public Policy & International Affairs at the Goldman School of Public Policy at the University of California, Berkeley.