Black History Moment: Davis Helped to Open the Door for Blacks in the Military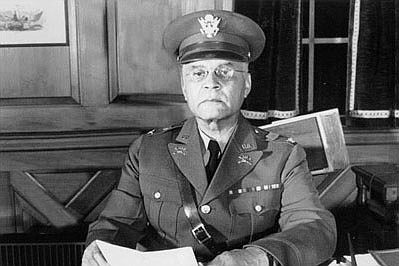 Benjamin Oliver Davis, Sr. may not be a familiar name, however, his accomplishments sure are as they opened the door for Black leadership in the military. At 21 years old, Davis entered the army during the Spanish American War as a temporary first lieutenant of the 8th United States Volunteer Infantry. He became the first African American General Officer in the Regular Army and in the U.S. Armed Forces.
Davis served 50 years in the military first starting out as a commissioned officer of the Regular Army. In addition to his many positions in the Army, Davis also served as a college professor of military science and tactics at Tuskegee and Wilberforce University. In July 1948, he retired from service. Twenty-two years later Davis died and was buried at Arlington National Cemetery.
His son followed his father's footsteps in the military making history himself. Davis Jr. retired as a lieutenant general in the U.S. Air Force becoming the fourth African American graduate of the U.S. Military Academy and the nation's second African American general officer.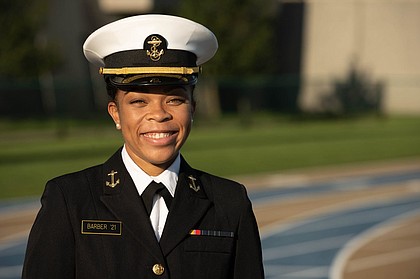 The strides of Davis and his son helped to pave the way for soldiers like Midshipman Sydney Barber who like the elder Davis made history when she was 21-years-old. Barber was the first Black Brigade Commander in the 175 year history of the U.S. Naval Academy. Barber entered the ranks of the academy walking in the footsteps of her father who also attended the same academy. Barber does not take the duties of her new role lightly. She knows that she stands on the shoulders of her father and many other leaders before her that had to experienced racism. She has said that she feels extremely humbled to hold this new position.
Source: History.Army.Mil and OprahMag.com