The Right to Choose: Whose Rights Are Really Being Protected?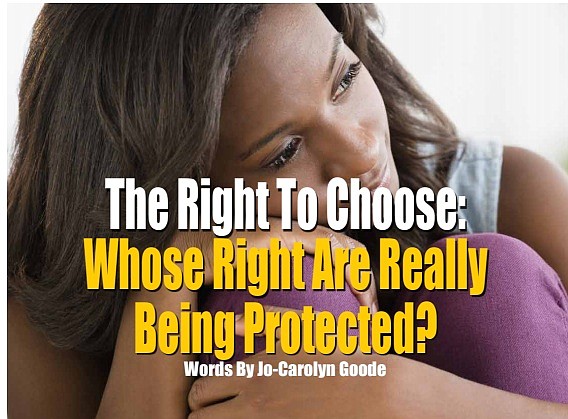 Having the freedom to choose is one of the undeniable rights that every natural born American has. Because we are all created equally with the rights of life, liberty, and the pursuit of happiness, we all know what it means to be free. However, when one American's right to choose negatively effects another American's inalienable right, who is really in the right and who is wrong? That is the big question when it comes to the new executive order from the office of Gov. Greg Abbott issued this past week.
Keeping up with the ever-changing masks mandates has been a task over the last few weeks. Since everyone is so ready to return to normal and go outside again, there have been major pushes to reopen Texas causing Gov. Abbott to issue out a flurry of executive orders. From April 17, 2020, to May 18, 2021, Gov. Abbott has issued sixteen executive orders each opening Texas a little more until the state is 100% open.
His latest executive order has stirred up a round of controversy for the negative impact it will have on Texas' schools. Executive Order GA 36 prohibits governmental entities and officials from mandating face coverings or restricting activities in response to the COVID-19 disaster. Starting June 5, 2021, all Texas public schools can't mandate that any "student, teacher, parent, or other staff member or visitor" wear a mask while on campus. This is a big change from the governor's previous mask mandate that banned the requirements of wearing a mask statewide. However, it allowed schools to have their own mask policy. The new order strips them of that power.
Many, especially those in education, are opposed to this order. Maintaining the health and safety of students, educators and communities are the top priority of the Texas State Teachers Association. The organization's president, Ovidia Molina, said the governor should have waited until the CDC made new mask guidelines.
This is so distressing since a majority of children are not vaccinated since the Pfizer vaccine was just recently approved for those 12 years old and up. Now with 30% of Texans being fully vaccinated and growing, children are becoming more vulnerable to getting COVID-19. The newly approved Pfizer vaccine and the pending approval from the FDC for the Moderna and Johnson & Johnson vaccines will be well received news by those in the education field.
The order also further bans that no government entity can require the wearing of masks to fight COVID-19. Some exemptions do apply for living centers, government-owned or -operated hospitals, Texas Department of Criminal Justice facilities, Texas Juvenile Justice Department facilities, and county and municipal jails.
Also concerning is the potential fine of up to a $1,000 business owners could face if they require the wearing of face coverings at their establishment. This has put many business owners in a vicarious position since many support the wearing of masks by their employees and customers. H-E-B has previously said that they would not mandate the wearing of masks but would strongly encourage it.
According to a previous H-E-B statement, the San Antonio based grocer has been a "strong proponent and advocate of mask use."The statement went on to say, " The ending of mask ordinances puts real pressure on retailers to enforce an emotional topic for many.
Gov. Abbott said in an official statement. "Texans, not government, should decide their best health practices, which is why masks will not be mandated by public school districts or government entities. We can continue to mitigate COVID-19 while defending Texans' liberty to choose whether or not they mask up."
Gov. Abbott said he issued the mandate because of the decrease of hospitalizations, new cases, and deaths. Harris County Judge Lina Hidalgo is also boasting about improved COVID-19 numbers. Judge Hidalgo has lowered the COVID-19 threat level from red to orange. Under the new level, citizens are encouraged but not forced to avoid large crowds and businesses that lack safety protocol. She and other officials will continue to monitor those metrics to reduce the threat level further.
Back to the original question, "Who is right or wrong in the inalienable rights debate?" The long-standing argument has been that the government should stay out of citizens' personal affairs. Yes, the role of government should be protecting citizens. That is why issuing the mask mandate (when it was in effect) was so critical. But when one's right to choose interferes with one's right to remain healthy where is the protection for the other person. COVID-19 has not completely been eradicated. People are still getting diagnosed with it even if they have been fully vaccinated. Lifting the mask mandate and not allowing schools and businesses to execute their own mask policies puts everyone in danger.
Sure fully vaccinated people are said to be able to venture out indoors and outdoors mask less. But how do you know who has been vaccinated and who has not? Records indicate that only 48% of Americans have had at least one vaccine and that 37.5% have been fully vaccinated. Looking at Texas and how massive it is, a mere 30% have vaccinated. That's not even half the state. So Gov. Abbott may be moving too soon and Texans could see the return of restrictions.
Being healthy should be valued and not toyed with. If one person has been vaccinated and continues to wear a mask, they are showing their concern for others. Protecting this right does not threaten the life of someone else. Allowing business owners and schools to regulate mask wear on their campuses is giving them rights as an owner and helping them to protect their customers. Another benefit is that they lower their risk of being sued by someone who claims they got COVID at their place of business. Executive Order GA 36 gives Texans the right to choose. With this right comes a threat to others' health by removing the first line of defense against COVID-19.
A happy medium would be to lift the mask mandates but allow business owners and public schools to have the same rights as individual citizens. Allow them to police their own establishments with mask mandates. Thereby, giving them the right to choose.