Celebrate the Richness of Hispanic Heritage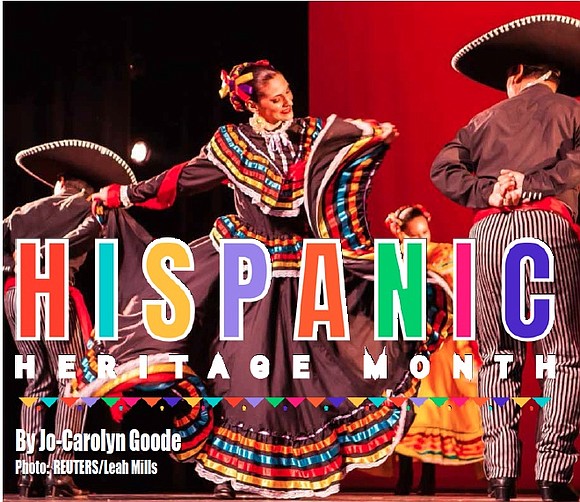 America would not be the country it is today without the contributions of Hispanic Americans. Every year from September 15 to October 15 we remember the achievements of Hispanic Americans and how they have made America the country that it is. The influential touches of their rich culture can be seen all over Houston and around the world. A greater grasp of the culture can be gained when visiting the Institute of Hispanic Culture of Houston (IHCH). Houston Style got a chance to speak with the president and chairman of the board Mayte Sera Weitzman to learn more about the culture and the institute.
With one click to open the website of IHCH and their purpose is clear. "Since 1965, we celebrate Hispanic Culture and empower our Community by promoting inclusion, culture, and education." The nonprofit is a concept that first started in 1946 in Spain after the closing day of the XIX Congress of Pax Romana. From that one institute others started to sprout up in different provinces throughout Spain and Latin America. Drs. David Cardust, Carlos Vallbona, and John Olive with Carlos Rusca brought the concept to Houston with Dr. Enrique Iglesias.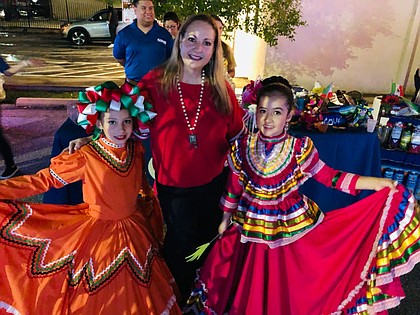 Throughout the years Weitzman said the purpose has been to maintain the promotion and dissemination of Hispanic arts and culture. Their goal is to support inclusiveness, education, promotion and understanding of Hispanic values and culture. Their goal is reached by hosting of Columbus Day galas, art exhibitions, and more events in the city. All of which had to be put on an indefinite hold due to the pandemic.
Annually the institute would host Noche de las Americas galas where they would honor community citizens, celebrate their heritage, and raise money for scholarships. Weitzman said the pandemic really affected their bottom line as they had no manpower to put on the gala since many of their day-to-day operations is handled by volunteers. Even more devastating than that was the organization could not give out as many scholarships as they had in previous years. To date the institute had awarded over $1,500,000 in scholarships. However, this year they only gave out five students instead of the usual 20-25 scholarships.
Weitzman and her team had to get creative with the way they operated to host events and generate funds. They began hosting a series of popup events in the parking lot of their building. It was the perfect way to continue operating in their purpose and keep attendees safe.
The pandemic was both good and bad for the institute. The bad was how it affected their resources. But the good was how it increased their social media presence which could result in higher attendance at events and increase in funding.
The challenges brought on by the pandemic have made her presidency hard but Weitzman said it is worth every moment. "It's been a year of recovery," said Weitzman. Now that things are starting to get back to some normalcy she hopes to implement some ideas she has like a summer camp for youth and a gala where attendees could experience the sights, sounds, and tastes of the Americas. "It would be a cultural fusion of foods," she said.
Overall, Weitzman wants others to know that the reason they are so big on showcasing the richness of the Hispanic culture is because that it holds the bond of their family values. There is nothing more important than family. When asked what role models should Hispanics look up to, Weitzman immediately took it back home to family to say a child's parents should be their role models.
In the Hispanic community family is so important in the development of a child and their understanding of what it means to be Hispanic. Weitzman says she has a broad understanding of several cultures since she was born in Mexico to Cuban parents, brought to the US at a young age, and is married to an Argentinean man.
Her experiences allow her to be confident in who she is. Although she defines herself as Latina she does not get offended by being labeled as a Hispanic. She says it is whatever the person feels comfortable with. She stresses that people should know that even though the terms Hispanic and Latino are widely used interchangeably they are not the same. Hispanic includes people from Spanish-speaking countries and Latino is geographical based on people from Latin America.
Visit the Institute of Hispanic Culture of Houston to learn more about the diversity of the Hispanic culture and appreciate the music, food, and art that make it so unique. Check out the free concert they are hosting at Miller Outdoor Theatre featuring Jorge Luis Chaci'n on Oct. 16th at 7:30 p.m. For more information, visit their website at ihch.org or like them Facebook and follow them on Instagram and Twitter @IHcHouston