Meet CeeJay Joseph: A dynamic actor who is returning for season two of The CW's 'Walker' show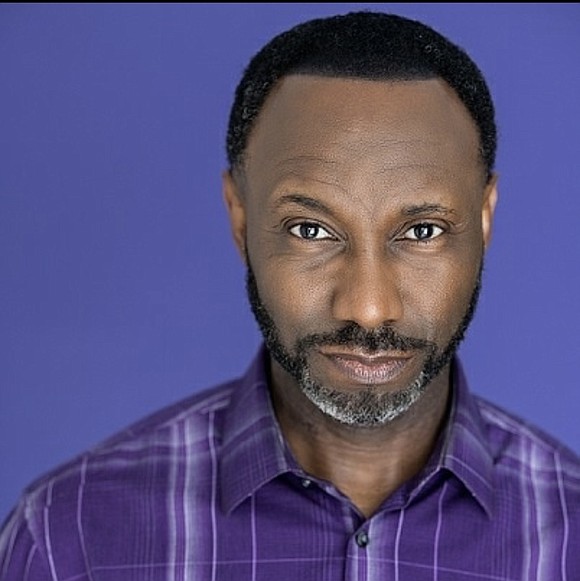 The name CeeJay Joseph may be new to some people, but his work has resonated for years. Now, the actor is back with his recurring role in "Walker," the CW network's reimagining of the classic '90s action series "Walker, Texas Ranger" which stared Chuck Norris.
Walker, which is about to embark on its second season; follows Texas Ranger Cordell Walker (played by Jared Padalecki), who discovers that someone killed his wife after returning from his undercover mission.
With a lot of action and drama, Walker's debut was the most-viewed series in the past five years of the CW network, which is why it is a given that this role is the best for Joseph!
Below I got a chance to ask CeeJay Joseph a few questions so, let's check out what he had to say with our Q&A interview.
RD: For our Style Magazine readers who may not be familiar with you, can you introduce yourself and give us a little background story of your works?
CJ: I'm CeeJay Joseph and I'm a Navy Veteran who hails from Orlando, FL and I have been in the Lone Star State since January 31, 2011. Since moving to Texas, I wanted to get back in the game of acting to concentrate on TV and film. So, over the past several years, I have had numerous projects that include AT&T, Verizon Wireless, Don McGill Toyota, IBM, Raytheon and I currently have a recurring co-star role on CW's 'Walker' as Principal Heaney.
RD: Tell us about your experience being a Screen Actors Guild (SAG-AFTRA) member and how has it been vital to your career?
CJ: I worked on a film titled 'Sacrifice' in 2012 near The Woodlands and South Montgomery County and that was when I achieved my eligibility to join SAG-AFTRA. However, with Texas being a right to work state, I knew that if I joined that would prevent me from working on non-union productions. Fast forward to December of 2019, I was on a union set with the Houston-Austin local president, Mykle McCoslin. After we wrapped, we had dinner that night and really formed a great friendship and she basically told me "You're going to take this check and join the union"! My reply was simple...okay. But it came with a condition. That condition was that she presented my pin at the SAG Awards Watch Party in Austin in February of the following year. My quote that night in February reverberated the following year in the SAG AFTRA national magazine and that was "I not only joined the union, but I also gained 160K brothers and sisters". I knew joining the union would essentially cease non-union work, but I also wanted to find out what I could achieve by joining. I firmly believe joining SAG-AFTRA has elevated my career and presents other opportunities to serve.
RD: In addition to being behind the camera, you also starred in a few stage projects. Can you speak about those and your passion for being on stage?
CJ: You know, early on in my career I didn't want to perform on stage and that was due to my voice not being a loud voice that could carry. But once I had the opportunity to perform, it was like an outer body experience and my voice transitioned for that purpose. I also discovered that I loved performing on stage because of the instant reaction from the audience! Whether good, bad or indifferent, the instant gratification of evoking an emotion was so powerful. The projects that I performed in were African Fables, It Bears Repeating, Juneteenth, Mama's Kitchen, Missing Cecilia Rose at the Shakespeare Theater and Church Girl which starred Robin Givens. All of those were in Florida. In Houston, all of my stage work has been confined to my church, Wheeler Avenue Baptist Church, in which I've had the emotional honor of portraying Jesus on many occasions.
RD: Can you speak a little bit about your works with non-profit organizations locally here and around the Houston area?
CJ: My non-profit work started over twenty years ago when I began volunteering at the Salvation Army every Thanksgiving serving in whatever capacity they needed me to serve. I only missed one Thanksgiving for the past twenty plus years and that was due to a near fatal car accident while traveling to Tennessee as I was registered to volunteer in Nashville. I continue to volunteer at the Salvation Army in Third Ward Houston, during various mission trips with Wheeler Avenue and through My Bride's non-profit NiJaes Makes Ways, in which I serve as VP of Relationship Development.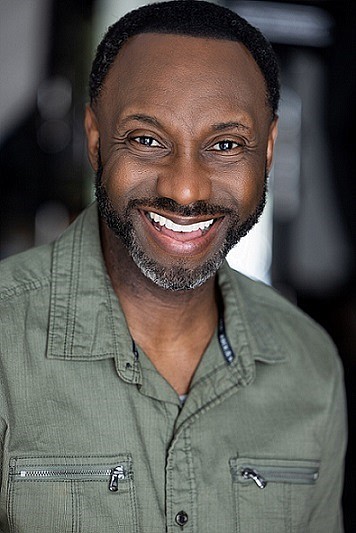 RD: One of your episodes on The CW's 'Walker' from season one was IMDbPro's Top 200 Most Popular TV Titles 2020-2021! What were your thoughts about that and what do you think about the public's perception of it?
CJ: My oh my! To be a part of a TV show that achieved IMDb Pro's Top 200 Most Popular TV Titles was absolutely incredible! My opportunity to be on the show was a result of the popularity of the show because my episode was included in the five additional episodes that were ordered! The show was slated for twelve episodes, but as I mentioned, the network ordered five additional episodes. The show's success certainly is due to the Supernatural fan following of the show's star, Jared Padalecki. And to boot, my episode was the fourth highest rated episode for season one!
RD: You're currently in the second season with a recurring co-star role as "Principal Heaney" on The CW's 'Walker' starring Jared Padaleki. Tell us more about this season and what we can expect?
CJ: Well, Season Two will build off the drama that transpired in Season One. The Davidson family returns which sets off tensions between the two families and now it's Micki's (Lindsay Morgan) turn to go undercover. In regards to my role, I personally expand my role as Principal Heaney to expand even more among episodes as ratings increase and the production extends its trust within my character.
RD: Last but not least, what can we expect from CeeJay Johnson in the future!?
CJ: What people can expect is that I continue to elevate my acting career to the best of ability by having diversity in the roles that I play. I don't want my career to be defined to a certain box and I believe that I'm achieving that now. In addition, they can also expect me to expand beyond the camera by hosting/MCing events and continue to be of service to my community. Oh, one more thing! They can expect that I will achieve an Emmy or Oscar or why not both!?!?
Walker will return on Thursday, October 28, and will be available to stream on The CW app and CWTV.com the following day.