Blck Market Gives Black Business Owners A Place of Their Own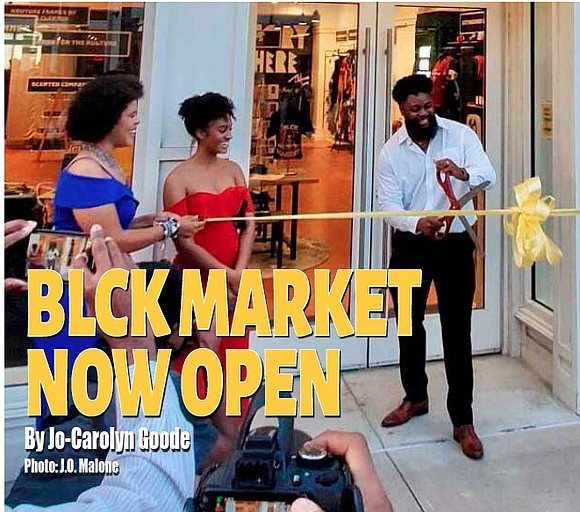 A true sign that something is valuable is if everyone is chasing it. That could not be truer for the all mighty dollar. Everyone wants some mean green especially the black community. With money comes power. The power to build your community up, shape the lives of those who live there, and set everyone on a path for success. Every opportunity to catch that dollar must be seized.
In business, catching that dollar means having a good product or service that can be properly marketed to put in front of the eyes of consumers. Aligning the three is something that business owners in general find hard to do, especially small minority business owners. The right mix of all three is needed just to get a seat at the table and that table is crowded with big businesses so small businesses don't get heard. Businessman J. O. Malone hears the cries of minority small businesses and is giving them their well deserved earned seat.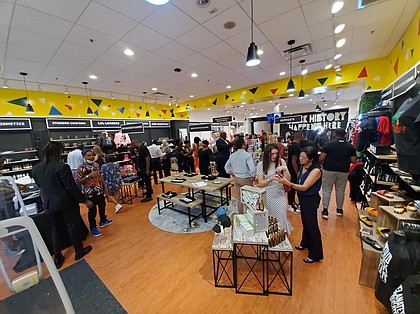 In 2017, Malone started the Blck Market, the nation's largest monthly gathering of Black-owned businesses and entrepreneurs. He got the idea after working with his sister on a similar concept that was held at the Shrine of the Black Madonna. He saw how the gathering of businesses in one place could draw in consumers that would ordinary miss these products and/or services. However, the event with his sister was a little lack luster for Malone's taste. He decided to take that concept to open it up to Black entrepreneurs of all sorts and infuse it with live music and food raising the energy level to that of any party with a purpose. Starting out as a first Friday of the month type of gig with seven businesses in a hallway. Word of mouth spread to expand the concept to a parking lot for more vendors to be showcased. Demand would take it from 1st Fridays to add 2nd Saturdays and it kept growing and growing. The pandemic almost stopped the progression of the Blck Market but Malone knew how to pivot with the concept and took businesses online to BlckMarket.com. However, once the outlook of living in a pandemic got foreseeable better, Malone once again shifted to give minority businesses owners a brick and mortar retail space to put their products and services on store shelves changing it up again to give entrepreneurs an opportunity they never had before.
"Hard work beats talent when talent fails to work hard and I have done the hard work," said Malone.
Opening in Pearland Town Center Labor Day Weekend, the Blck Market is a 3,000 square foot space where black business owners can rent shelf space on a quarterly, half year, or full year basis. Malone provides the space to showcase their products with sales associates to market it to consumers and managers to handle merchandising. All business owners have to do is create a quality product, drop it off to the Blck market, and collect their profits. Not just some of their profits where Malone takes a cut. No, they get to keep 100% of all profits made!
Malone feels as if it is his purpose in life to see others succeed. In addition to getting all the profits, business owners can take advantage of workshops and classes in order to improve their day-to-day operations, customer service and work flow. He laughed as he said he wants the Blck Market to be known as the "Chick fil-A" of business when it comes to customer service, as it is his pleasure to serve businesses in this way and to serve customers by giving them what they want. Malone understands how hard it is for entrepreneurs in the industry and wants to share all of his knowledge to give them a fighting chance.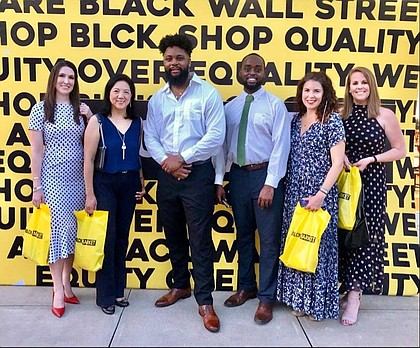 "There are not a lot of opportunities for us to shine especially when it comes to business," said Malone. "They don't have to be behind the table and sell their product. Here their product can stand alone." For Malone, it is all about growth and seeing if business owners can scale their business upward. It is teaching entrepreneurs to have the vision to always see that next step and learning how to achieve it.
Another part of that next level thinking for Malone was removing the stigma that comes with the word black. Sure it is a color in the rainbow of life. However, it is often an adjective that comes with negative connotations of something bad, dangerous, and harmful that people tend to fear. Simply taking out the "a" in blck changes the narrative slightly to make people stop and wonder why remove the "a." Instead of turning away with their own preconceive thought they turn inward to as why to get the correct information. Once people turn inward and their bias are dispelled, the door is opened for them to see the good of black people, the value of black owned products and services and they become consumers to help with the development of black communities. Before it is realize, that seat at the preverbal table that black entrepreneurs are looking for becomes a seat that is being reserved just for them.
In the world of business, entrepreneurs are as important as consumers. One cannot survive without the other. Malone is closing that gap with a new opportunity by inviting both black entrepreneurs and the consumers to take their seat.
J. O. Malone is a self-proclaimed basketball baller turned businessman from Pearland, TX. The Prairie View A&M University graduate has background in communications with a concentration in film and video production. He is a husband, father, and creative of all things different. Malone's Blck Market is located at 11200 Broadway, Suite 940 in Pearland Town Center in Pearland, TX.