Exotic Pop Creates Scholarships and Financial Literacy Program to Give Back to HISD Students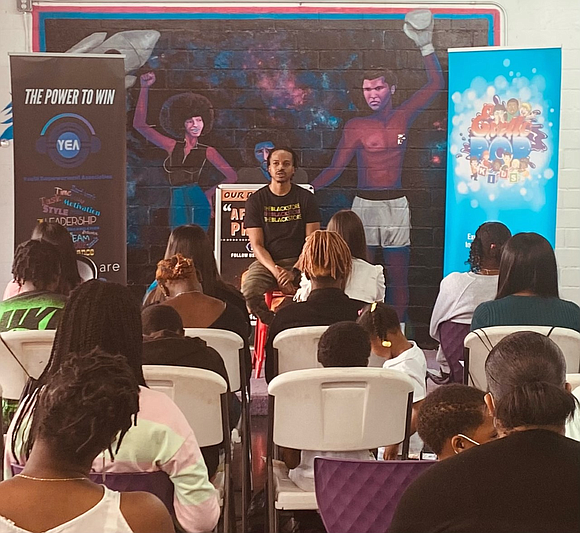 Exotic Pop, a Houston-based beverage company known for offering rare and hard-to-find soda flavors, brands and snacks from around the world, is giving back to Houston Independent School District (HISD) students with a financial literacy program and scholarships to help students pursue their entrepreneurial dreams!
Exotic Pop Founder and CEO Charleston Wilson, who has been a serial entrepreneur since childhood, launched the financial literacy workshop program last year to help young people build generational wealth through entrepreneurism and awarded two $1,000 scholarships to HISD students!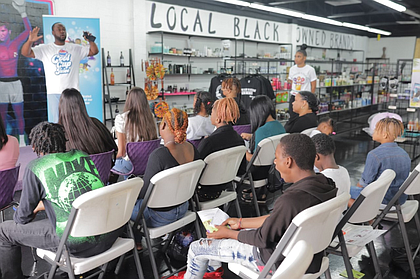 Wilson recently held a financial literacy workshop for 30 students at The Black Store in Houston and is once again offering Exotic Pop Scholarships to graduating HISD seniors who are headed to college with plans to start their own business!


The scholarships, named the "Charleston Wilson and Donnie Franklin Scholarship" after the Exotic Pop Founder and his mother, are open to HISD seniors who attend one of Exotic Pop's educational workshops, are interested in pursuing business or entrepreneurship, and have been accepted to a college, university, or two-year community college program.

Students can sign up for one of Exotic Pop's financial literacy workshops through the HISD website or at their school, and HISD Seniors can start applying for the Exotic Pop Scholarships now on the HISD website at https://www.houstonisd.org. Exotic Pop plans to award two scholarships for the 2021-2022 school year. Winners are expected to be chosen by the end of April.
"Giving back to the community and especially the youth in the community is a huge priority for Exotic Pop, and for me, personally," said Charleston Wilson Founder and CEO of Exotic Pop. "It's important we serve as positive community leaders, role models and mentors to teach financial literacy to young people to help them build generational wealth through business ownership. Our goal is to mentor, uplift and provide resources for the next generation of entrepreneurs, so they in turn uplift the entire community as they succeed."
Wilson, who launched Houston-based Exotic Pop out of the trunk of his car in 2017, today has signature line of products and nostalgic and hard-to-find beverages and snacks in over 70 retail stores nationwide! The brand has blossomed into a multi-million-dollar global business that's built partnerships and beverage flavors with Houston hip-hop artists like DJ Screw, Lil Flip, King Combs, Lil Keke, Big Moe, Fat Pat, Bun B, Soulja Boy and others, which give back to the community and create a positive movement for urban culture!
The Houston serial entrepreneur has expanded his brand to include Exotic Pop cool cups and merchandise and is currently collaborating with some legendary hip-hop artists on new signature products, along with an exclusive line of cream soda mixers, a new product for pets, and a new retail store in Houston's Historic Third Ward!