The Women's Fund for Health Education and Resiliency: 12th Annual Rockin' Resiliency Luncheon
Save the Date: Sunday, October 30, 2022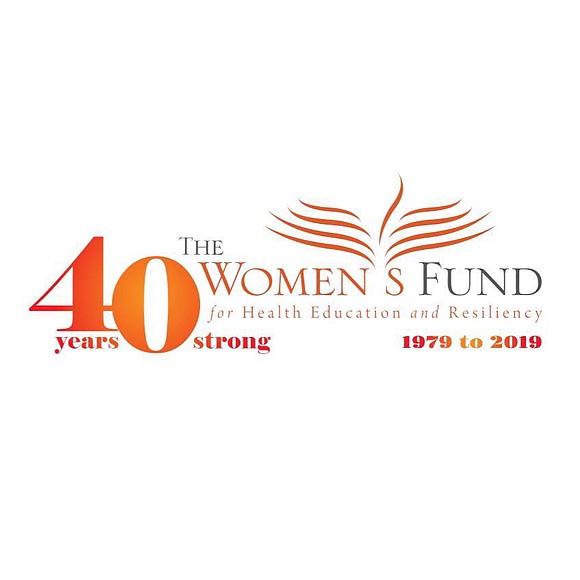 The Women's Fund for Health Education and Resiliency, a nonprofit providing Houston-area women and girls with the tools needed to be advocates for their health, along with Luncheon Co-Chairs Laura Davenport with her daughter Lucy and Luba Bigman with her daughters, Katya and Keira are hosting a "Girls Who Rule the World" themed 12th Annual Rockin' Resiliency Luncheon on Sunday, October 30, 2022, at 11:30 a.m. at the Royal Sonesta Hotel.
ABC13's Gina Gaston will emcee and welcome guests along with girls and women who participate in The Women's Fund's Health Education programs to a fun-filled afternoon featuring The Women's Fund Advisory Board Member, fashion designer, entrepreneur, and author Elaine Turner as the keynote speaker. An education session on a trending topic with experts in health, wellness, and mental health will begin at 11 a.m. and is open to all guests.
The Women's Fund supporters will indulge in a silent auction and baubles and bubbles champagne raffle for a chance to win luxury prizes and experiences such as fine jewelry and dinners. Girls can purchase "Balloon Pop Bags" filled with fun gifts and restaurant vouchers.
Guests will enjoy the shopping extravaganza featuring 20 unique vendors including David Peck, Rewined Candles, Anna Irion, Tres Chic, Unique Urban Rocks, and more. The Women's Fund is still accepting vendors for the shopping extravaganza. Merchants interested in participating as a vendor at the Rockin' Resiliency Luncheon can email womfund@thewomensfund.org to request a vendor application.
During the luncheon, The Women's Fund will recognize President and CEO of San Jose Clinic Maureen Sanders as the recipient of the Sue Trammell Whitfield Award for Resiliency for her involvement in strengthening the health and wellness of Houston-area women and adolescent girls through her volunteerism, leadership, and philanthropy. For more than 25 years, Sanders has been leading financial and nonprofit organizations. She manages a staff of over 50 employees and 600 volunteers with an annual budget of approximately $10 million. Sanders was also a career bank executive from 1981-2009, and her roles included marketing business development and private baking customer relations. She is the current founding board member of a new community bank based in Houston, Agility Bank, which opened in April 2022. Saunders serves the board of the Texas Association of Charitable Clinics and the Greater Houston Health Connect. She is an active member of the National Association of Free and Charitable Clinics, Charity Guild of Catholic Women, The Professional Group and the River Oaks Women's Breakfast Club.
The Women's Fund will also honor Mariam Chacko, MD with The John P. McGovern Foundation "Champion in Women's Health and Wellness" Award for her dedication to providing exemplary and compassionate service in the field of adolescent girls' and women's health and wellness. Dr. Chacko is a distinguished professor emeritus with the Departments of Pediatrics and Obstetrics & Gynecology at Baylor College of Medicine and Texas Children's Hospital. She collaborates and is a research mentor to faculty and staff at the Baylor Teen Health Clinic and the Division of Adolescent Medicine & Sports Medicine. Dr. Chacko attended Christian Medical College in Punjab, India and in 1974 moved to Baltimore where she trained in Pediatrics at Baltimore City Hospitals and Adolescent Medicine at the University of Maryland Hospital. Since moving to Houston in 1984, Dr. Chacko has provided a broad range of clinical services at hospitals, community-based clinics and high schools. She conducts clinical research on the reproductive health needs to youth and has authored and coauthored numerous publications and book chapters.
The Women's Fund invites everyone to support the mission to help more adolescent girls and women lead happier, healthier, and more resilient lives by purchasing a sponsorship or tickets to the Rockin' Resiliency Luncheon at www.thewomensfund.org/special-events/.
For 43 years, The Women's Fund has educated girls and women in the Houston area through classes, workshops, lectures, and publications that teach resiliency skills and relate those skills to current and future health risks. Dedicated to ensuring positive health outcomes for individuals and communities, The Women's Fund serves close to 12,000 women and adolescent girls and distributes over 9,000 publications each year at no cost.
The event is Sunday, October 30, 2022, 11:30 a.m. at Royal Sonesta Hotel, 2222 West South Loop, Houston 77027. Tickets are $250/Tables – Starting at $2,500.
For more information, visit www.womensfund.org, call 713-623-6543.