Introducing Actress, Host, Acting Coach, Performer and Director Reece Odum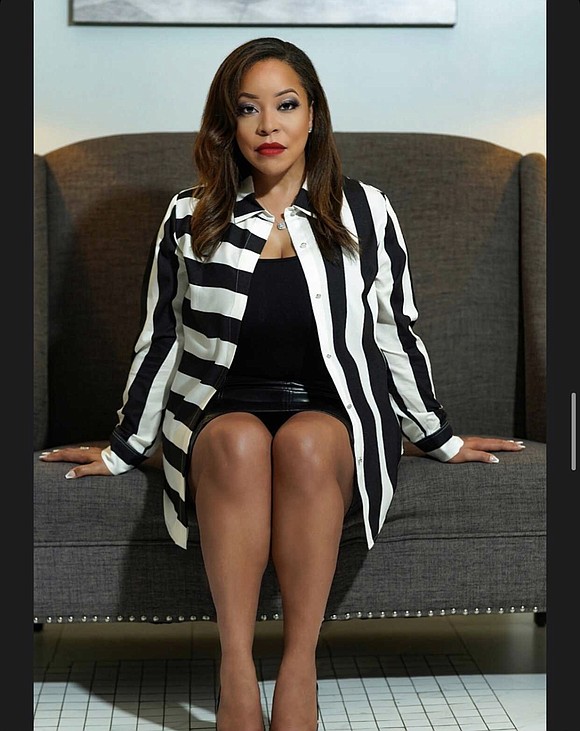 It is a new year and we are excited to see new faces on our tv screens. Award winning Actress/Producer, Reece Odum, is a rising star and a fresh face to the television and film industry. In a short time her career is one to be reckoned with, as she has worked along side some of the heavy hitters in the industry.
Although she may be a rising star, Odum has several films and TV shows under her belt, and like most actors she still has very high career goals and many more actors / producers/ directors that she plans on working with in the near future.
During her acting career Odum has had the opportunity of completing several film and television projects where she performed in a lead or principal role.
Check out our one-on-one interview by Reginald Dominique with the actress discussing all things Reece and what we can expect from her in the new year.
RD: Reece, you have done a lifetime of work already, but to some you are still a fresh, new face in the industry. Give us some back info on Reece Odum and how you broke through the glass ceiling of the entertainment world.
RO: Wow, thank you for that amazing acknowledgement of my work thus far. And yes, although I have been in the industry for many years now, like many actors I am still working towards my goal of being more of a household name. I have always been a performer and loved the feeling of having an audience. From ballet to playing the cello, to doing pageants my parents always supported and encouraged me and my sibilings to follow our dreams. With that said , nothing could stop my fate of becoming a working actor much like no one can stop me from fulfilling my dream of making my mark in the industry much like Dianne Carroll , Lynn Whitefield and Halle Berry just to name a few of my idols. I believe in me and my craft and I will do all I can to be ready and prepared for every opportunity. My advice to all actors, STAY READY!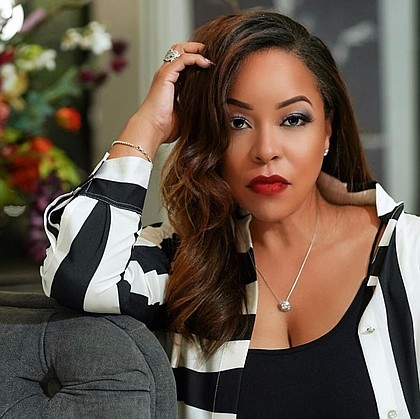 Mizell Williams Jr. Photography
RD: Your catalog thus far is amazing. You have had roles on The CW's "The Vampire Diaries" (Netflix), Bounce TV's "Saints and Sinners" (Hulu), BET's "Karen", OWN's "Ambitions", and TV One's "The Secret She Kept", just to name a few. How do you prepare for such different and dynamic roles?
RO: As an actor its always surreal to remember all amazing projects we have been apart of so thanks for that brief resume run down. As an actor its always surreal to remember all amazing projects we have been apart of so thanks for that brief resume run down. Well my process varies per role, but I research similar characters and real people that are similar… then I find how I personally can relate or add to the role and that's when the magic happens. I studied Chubbuck mostly but always being authentic to my role is my primary goal.
RD: Not only in front of the camera are you a star, but your talents have taken you behind the scenes as well in the director seat. What led you to wanting to take on that role?

RO: I feel like it was inevitable, because I truly care about the entire process that makes movie magic happen. So putting on my producer and director hats helped me to be more apart of the process as a whole…and that feels so rewarding.

RD: Your work has gone far beyond the TV screen. Let's talk about your humanitarian efforts you have taken within your city of Atlanta.
RO: The core of who I am yearns to help people. So it truly comes natural to me for example I actively take on film projects that bring awareness to subjects that are typically brushed under the rug. While from a very young age I have been an active apart of many community service efforts in the city of Atlanta, as an actor I took my efforts to a more global awareness. From taking on roles that focused on domestic violence to minority organ donation. I feel that I truly found my niche in " bringing awareness through storytelling" , to start conversations that are needed to help people live their best lives knowing they are not alone. Film and television is a very subtle way of capturing people's attention. And of course, I decided to start my own production company that also facilates an actor workshop to help Atlanta actors be more prepared for the industry as a whole.
RD: In 2018 you started GPS Productions LLC and created/facilitated "Connecting the Dots to Becoming an Actor" workshop. What was your driving force behind those initiatives and do you have any plans in the future with GPS Productions LLC?
RO: As a working actor that lives in both LA and Atlanta, specifically in the age of social media, I was often DM'd on IG or FB inboxed by people asking me questions about how to get started as an actor, or how to get an agent, etc. Not to mention, I was also sadly aware of many who scam and prey on artists' dreams and provide the services they promised.
Mizell Williams Jr. Photography
RD: Growing up, what motivated you the most that led to your passion of storytelling?
RO: Im a born creative, its literally who I am. Like I often say, Im so blessed that my parents encouraged the pursuit of my dreams through faith from a young age, which is the reason why I am living my dreams today.
RD: We're on the brink of a New Year! 2022 is right around the corner, so what can we expect from Reece Odum next?
RO: Wow 2022 is here, time has truly flown by! Well, I MANIFEST, You can Expect BIGGER from Actress Reece Odum. I will write, produce, direct and star in my own film and/or tv show. You will also see me on more than one tv show as a recurring or as a series regular, as well as apart of multiple film projects that are set to air. I will be a household name🙂
For all things Reece, keep up with her online:
Reece Odum, Actor/Host/ Acting Coach/Performer/Director
https://twitter.com/reeceodum
www.instagram.com/reeceodum
Reece Odum Website
www.imdb.me/reeceodum