Lubbock, Texas is the Place to Be!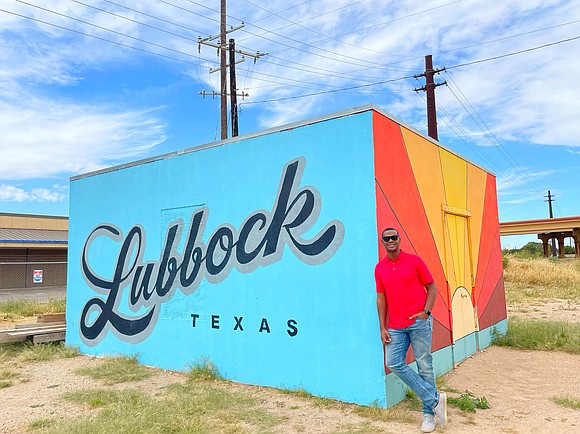 One may think that there's not much happening in West Texas, but one has not stumbled upon Lubbock County. Like a diamond in the rough, once you Discover West Texas, there is no denying that the culture and all it embodies will have you wanting more.
Home to everything from award winning wineries, live music, a thriving business community, and an emerging new way of life, the City of Lubbock is boasts history makers, entrepreneurs, entertainers, creators and catalysts.
With its deep roots in ranching, winemaking and songwriting, Lubbock is the heart of West Texas. While shining light on its people who extend unmatched hospitality to visitors, Lubbock remains true to its origins in every way possible.
Of the many things, what makes Lubbock a resistant community is how it rose from the trail of debris after two devastating Tornados nearly flatten the city. The events of May 11, 1970 left a destructive path of 8.5 miles and damage an estimated $250 million, or about $1.7 billion in today's dollars. The results of the that tragic day lead to death of twenty-six people.
Today, a memorial feature two 20-foot-tall walls to represent the paths of the tornados. The wall is inscribed with quotes, facts and the names of the victims and on the ground, bricks map out the roads and neighborhoods of the tornado's path.
Tornado Memorial 📸: By City of Lubbock
Although the history that pours in to the community of Lubbock is vast, the events of the Lubbock Tornados played a huge part of mending Lubbockites together to gradually advance in extent.
With the constant evolving of the 'Hub City', its best to get a glimpse of Lubbock's growth for yourself by staying at a number of their new hotels, dining at a fabulous restaurant, or frequenting a winery or cultural institution.
During my visit I had the pleasure to lodge at the Cotton Court Hotel. Owned and operated by the Valencia Hotel Group, the Cotton Court Hotel is just off of a side street among Downtown and is eye-catching with a trendy retro-style making this fairly new hotel give a vibe as if it's been there for some time.
The Cotton Court Hotel 📸: By Reggie Dominique
After check in, make your way across the courtyard lined with fire pits, outdoor games, and the amazing pool to your airy, hip room with smart TVs, Wi-Fi, the coolest old school fridge and full bar. Side-note: try to get a second floor room; the featured high ceilings, exposed beams and sliding barn doors totally adds a special touch.
The Cotton Court Hotel 📸: By Reggie Dominique
Located less than a mile from the bars and nightclubs in the Depot District it is easily accessible from I-27 and Texas Tech University. And, if you don't want to leave the property for nightlife entertainment, enjoy live music offered from 7 to 10 pm in the Courtyard on Fridays and Saturdays.
Amenities also includes loaner bikes and a relaxed restaurant/bar, plus a gym, on-site parking and breakfast.
To experience Lubbock first hand, you must know the musical history of the city. In the 1950s, a teenager born and raised in Lubbock sparked a revolution with his music, songwriting, and signature big framed glasses. Born Charles Hardin Holley on September 7, 1936, his parents gave him the nick name Buddy.
Buddy Holly developed an interest in music at an early age ranging from gospel, country, blue grass and rhythm and blues. Though his career and life were short, Buddy Holly created an innovative sound that influenced the direction of popular music for decades to follow.
One of the biggest honors in Buddy's name is the Buddy Holly Hall of Performing Arts and Sciences. Opened in January 2021, the state-of-the-art campus features are remarkable including two theaters, event space, a full-service bistro and a ballet academy all housed under one roof. Designed by internationally-renowned Diamond Schmitt Architects, both theatres feature an acoustic value of NC15, offering both renowned artists and young aspiring artists the opportunity to perform on state in a world-class venue.
The Iconic Spiral Staircase at the Buddy Holly Hall of Performing Arts & Science 📸: By Reggie Dominique
Lubbock's art scene has completely transformed the city's taste by inspiring chefs to add color and imagination to dishes. Known for its traditional chicken-fried steak and famous Chilton cocktail, the city also serves up everything from Spanish Tapas to locally sourced upscale dishes.
For an ambience unlike no other, The Nicolette is where you want to feast. Whether you choose to dine in the courtyard, in the greenhouse, or indoors, the entire place is artful, yet simple and stunning. It is enough to make you feel cozy, relaxed and ready to eat a perfect meal, but it does not distract from the food, drinks, or company.
Described as a new destination for West Texas from Chef Finn Walter, everything from the fry bread with honey butter or the blue cheese bread, the starters are absolutely marvelous. With a focus on High Plans cuisine, the elegant menu is rooted in showcasing ingredients that are natural to the region.
Green House Dinning at The Nicolette 📸: By Reggie Dominique
The service of the Nicolette is how every dining experience should be. From first-hand experience, I noticed our meals, cocktails to desserts, were all perfectly timed. The wait staff are intelligent about the menu and have an intimate knowledge about the food; always reliable for a suggestion if you find yourself torn.
Also new in Lubbock is Burklee Hill Vineyards. Located in the historic Kress Building in downtown Lubbock, Burklee Hill pairs upscale dining with award-winning local wine. The owners Elizabeth and Chace Hill are Lubbockites, Red Raiders, entrepreneurs, foodies and wine lovers. While staying at the Cotton Court Hotel, this is a short and easy walk if you want to experience this beautiful venue. I would recommend starting with the Brussels sprouts paired with a crisp Pinot Grigio, then chose a Bruno Pizzette paired with a lovely Tempranillo. Everything from the waitstaff- food - and wine is delightful!
Burklee Hill Vineyards 📸: By Reggie Dominique
Speaking of wines, did you know Texas is the fifth largest wine-producing state in United States? Close to ninety percent of the wine grapes grown in Texas are grown in the High Plains – located right in and around Lubbock. Boasting favorites like McPherson Cellars and Llano Estacado, it is easy to find a wine that's perfect for your pallet. No matter where you go in Lubbock, you will be sure to find a tasting room with Texas personalities that are friendly, wholesome, pioneering and creative.
And just when you thought you could not fit anymore trendy findings in Lubbock, there is the Arts culture. Home to one of the finest arts districts recognized by the state, Lubbock loves art and music. The city encourages its visitors to enjoy fine arts galleries and print studios in the Lubbock Arts District. You can even learn more about Lubbock's Legend Buddy Holly through art at the Buddy Holly Center.
Buddy Holly Center 📸: By Reggie Dominique
Also, there is the Charles Adams Studio Project. CASP is a non-profit arts organization founded by gallerist Mr. Charles Adams with the support of a generous gift from Margaret Talkington.
CASP's mission is to serve as a cornerstone in the Lubbock Arts District by developing and sustaining a working artists' community that actively engages the public with the arts. From The Helen DeVitt Jones Printmaking Studio, The CF Foundation Metals Studio, the CASP Live/Work Studios and CASP A.I.R., CASP works to fulfill its mission by providing a creative environment for artists. Art is embodied in within CASP and their doors are always open to visitors. So, whether you want to take in beautiful art or become an artist, CASP is where you do it in Lubbock.
CASP Print Studio 📸: By Reggie Dominique
As you immerse yourself in the evolving culture of the "Hub City," what you uncover may surprise you. Almost feeling like its off the map, Lubbock is truly one-of-a-kind, especially in Texas. Home to world-renowned artists, iconic musicians, state-of-the-art theaters, award-winning wineries and breweries and a diverse selection of cuisine, Lubbock, Texas holds an unexpected find around every corner.
Ideal for travelers from around world, and in the deep heart of every Texans, Lubbock's West Texas charm and way of life that is deeply rooted in the soil that grows 90 percent of all Texas wine grapes and nearly half of the nation's cotton.
There are countless other reasons to visit Lubbock! With direct flights from Austin, Dallas, Denver, Las Vegas, Houston, and Phoenix, to name a few, it couldn't be any easier to experience firsthand why you should #livelovelubbock.