French Bloom's favorite non-alcoholic cocktail recipes
Launched in Fall 2022 in the US by Maggie Frerejean-Taittinger and Constance Jablonski, French Bloom has quickly managed to create a new category and position itself as market leader of the super premium 0.0% alcohol sparkling wine category.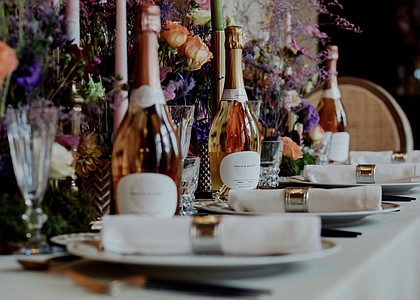 Made from a unique blend of organic wines and bottled in the Southwest of France, both its Cuvées French Bloom Le Blanc ($39) and French Bloom Le Rosé ($44) have undergone a manual dealcoholization process to respect the integrity of flavor. French Bloom aims to revolutionize conviviality, and show that celebration can be both inviting and limitless.

Organic * Vegan * Halal * Pregnant Friendly * Sulfites & Preservatives Free * Low Calorie * No Sugars Added *